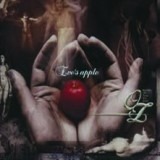 What more appropriate time can you imagine than taking time out to clean up your internal cupboards than a Law of Attraction workshop on the equinox weekend 2012.
I tend to pick this times of the year as nature is developing and sending us messages about how to perform in our lives in accordance with natural laws. So you will be in the right place at the right time at autumn equinox Law of Attraction workshop!
What's on the Law of Attraction workshop?
The workshops are never the same as the group energy has a lot to do with how the day goes. Just like nature herself, the weather can play a part in how we dress, therefore I have quite a few different paths we can go down to get the same result.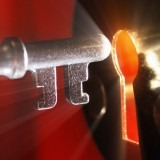 Yet if it were a gardening analogy, we will be looking at the lay of the land now, what you want your garden to look like and doing some weed pulling, giving you plenty of chances to clear the soil, making a fertile bed in which to create from. Some of the processes I use may include some NLP, Hypnosis, Time Line Techniques and the use of The Power of the Present Tense.
We also do a unique process called The Alignment Line, which will connect you to your purpose for being on the planet. This is an extremely powerful technique that is the law of least effort, as instead of going out to find your goals, we simply find the purpose you already had when you were born (or before).
There will be plenty of humour to guide your journey, plus lots of chances to complete old 'stuff' that blocks your unique energy in life.
What can you expect?
"… and boy did I get some great results!! A goal that I set at that workshop ( of getting my own horse ) became a reality for me in exactly the time scale and criteria that I set!( still get goose bumps even now ). This has now turned into a complete passion of mine……" Jane Johansson
"Just a note to say thank you for the course last weekend – it really has improved my perspective on life. Ironically stupid things have changed this week. The biggest change has been my ability not to feel so overwhelmed. At work, at home, around strangers – my confidence boost has been noticed at work already and my volleyball is already improving! I don't feel as hungry (I think I used to get hungry from worrying and being so overwhelmed all the time – and would comfort eat). Thank you!" Sophie Fletcher
"…the transformation was magical as on the last day I am leaving as someone who is re-born…"
Anita Chauhan
If, at the end of the course and a free personal telephone session, you are not totally happy with what you are getting from The Law of Attraction Weekend, I will refund the fee you paid (less any admin costs), no questions asked. I can't say fairer than that, can I?
Next course is on 23rd September 2012.  It'll be held in Brighton,  at The Mercure Hotel.
Click on the green button to pay a £25 deposit to secure your commitment to The Law of Attraction workshop autumn equinox 2012 (and The Secret is – the course starts when you commit). Two people book together – one comes half price.