We are holding our next introduction to NLP in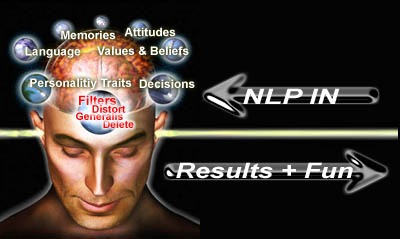 Bethlehem, South Africa, Wednesday 1st December.
On this NLP workshop in Bethlehem,  you'll learn how NLP works and get to experience many of the techniques it's become famous for.
What's on the NLP Workshop?

Two hours of exciting insights of how the laws of attraction can work for you, using tried and trusted NLP techniques.
Neuro Linguistic Programming has been around for over 30 years, and it has grown steadily.
NLP World are the chosen training provider for the Labour Government (UK) and over ten blue chip companies worldwide. NLP World are also inside schools working with teachers and pupils. That means you can be assured of total quality whether you are coming to an introduction, a one day, four day or seven day course with us.
The 2nd Introductory NLP workshop will be held in Bethlehem. Everyone is welcome and there are no prerequisites to being here, (apart from having a willingness to learn)! The date is Wednesday December 1st 2010, from 18.30 – 20.30. Price of admission is FREE.
The teas and coffees are on us!
The one day workshop follows on the 11th December in Bethlehem.
If you want to book the of 11th December NLP one day workshop, just click below on the green add to card button.
Click here for more information on the NLP one day workshop