We have built an array of NLP toolbox resources for NLP Trainers.
We realise that even though you've made it to the point where you can train and be successful at what you are doing, sometimes the resources for NLP Trainers take longer to build up.
That's why we've put together a variety of different NLP 'boxes' with all manner of wonderful 'playthings' that normally would take you years to develop, then refine.
We have a selection of power point slide-shows, order forms, manuals,  audio media pieces, invoices, feedback forms, logistics and more.
Here's an example of what you get from our personality profiling set: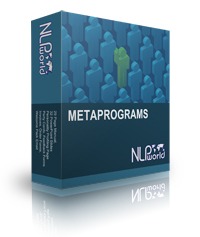 PowerPoint display with high class, fully designed and formatted slides (X 22 slides)
A manual
Logistics
Feedback forms
Invoices
Order forms
A welcome pack email to send out
Metaprograms playing cards to print out
Metaprograms Sheet to duplicate
[BuyButtonTRMetaprograms]
Everything you'll need for a two day introductory course in NLP or any self development program.
This box of goodies includes:
PowerPoint display with high class, fully designed and formatted slides (X 39 slides)
A manual for a two day course
Logistics that you'll need for the two days
Feedback forms
Invoices
Order forms
A welcome pack email to send out
---
[BuyButtonTRNLPEmpowerment]
---
---
Here's an example of our Presentation Skills package:
Our favourite! In this huge pack of resources, you'll have everything you need to run an NLP presentation skills seminar. The pack includes:
The full version of our audio production, presentation skills (2 hour audio)
PowerPoint slide show (x 34 slides)
A handout to give a prospective client about what's on the course
13 page manual for the delegates
Feedback forms
Invoices
Order forms
A welcome pack email to send out
---
[BuyButtonTRPresentationSkills]
---
---