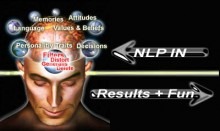 A few success stories with NLP. Starting with Andy Owen, who completed his NLP practitioner training in May this year.
"I had a week with no exercise after Brighton then stuffed my back up for the second time ever. First time was just before work last year. Wasn't handy as I couldn't hardly move and was planning on bending double on a rose field for 8 weeks. Went to a chiropractor and when she heard what I was planning in 10 days time she went very quiet for a bit too long. No extra sensory awareness needed there.
Got through it and been good ever since till a week till work starts and I do it again.  What's going on there then ? Wish that nice Mr. Sprackling hadn't destroyed my belief in coincidence, don't know what to think now. Got notice saying work was delayed so won't be a problem,but I would like to know why I'm doing it.
So I've finally made it back on the bike and this is where the magic happens. Usually on this island of hills I have to plan my ascending according to how my lungs are cooperating, truth is they don't so I plod my way up at reduced pace or drop into granny gear and simply aim at survival, not this week though, seems like Paddy's expert guidance whilst sitting on the sea wall during the fire drill has truly made a difference. This week I'm attacking the hills with style and really enjoying them, haven't been any where near granny gear instead been getting out of the saddle and climbing like it should ( ? ) yes should be done. Still having trouble with the change after a lifetime of restriction, got to the top of one hill and thought "I'm not breathing that easily" but after when I recalled it the next small hill was only a few hundred yards off and I attacked that too so clearly I'd recovered in my new and superior way. I've remembered too that my last girl friend was ex British triathlon squad and her lungs used to make noises going up hill too, so think it's "normal."
I've now got new aches in my legs which couldn't be more welcome because they signify my dream becoming reality.  Had told myself that when I dropped the asthma I'd buy a new road bike but have the feeling that I may be sending that money to Terry for more magic.
So my charming NLP friends another huge thank you for sharing and creating perhaps the most profound week of my life.  I'm hoping to take module 1 masters March in Brighton, module 2 and 3 Cape Town in May and I'm sure you all know what an incredible experience we'll all have there. Love and hugs to you all."  Andy.
This NLP success story is from Sarah Porcelli, OD project manager at Power Networks, who also completed her NLP Practitioner course in May 2012.
"I'll share this as it amused me – one of my Directors is quite interested in NLP – but 'doesn't have the time to do the course atm'. We've had a number of discussions about it, as I will be using the NLP techniques for his team as I start coaching some of his managers starting Monday! Anyway – he keeps telling me to 'read his mind'. He then looks at me intensely teasing me to read his mind. So the other day I said fine. I calmed myself and entered the hakalau state. He kept saying you need to look at me to read my mind, and I didn't ; ) I sensed flashes of orange and shape – like a D – so I said this and he looked very freaked out! If it's possible for a black person to go pale, he certainly did ; ) I'd accurately guessed what he was thinking about… it was my top that I was wearing – which was a orange/peach colour with a D neckline

To be honest, surprised me as well.
……..and didn't realise how many of the techniques I've put into practice without realising. My conflict resolution has really improved. I referee touch football and was refereeing at the National Touch Series in London yesterday and had so many players and fellow referees comment about how I handled the players and kept a really positive atmosphere for the games I refereed. How amazing is that!"  Sarah
This one from Sabina Herbst from May 2012: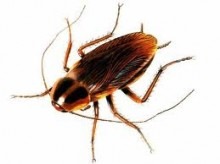 "I though I wanted to share a little personal NLP story with one of the exercises Adam did with me. You might all remember that I really really really hated cock roaches. I still don't like them but at least I don't scream hysterically or feel physically sick anymore – as found out this week.
I have been scuba diving in Egypt for a week and one of the evenings I took my wetsuit up to the room and hung it over the balcony to dry over night. Yes you are absolutely right it is damp in there and kind of warm.  The perfect environment to hide for those little buggers when it gets a bit cooler in the desert night. So the next morning when I grabbed my wetsuit and wanted to turn it inside out,  guess what not one but THREE BIG Cock Roaches were crawling and flying out of it. One even run over my arm.
I didn't scream and I didn't freeze either. I very calmly stated 'cock roach' and fired my resource anchor and instantly Adams laughing face appeared in my mind and the whole episode when we did the roach thing at the course. I was really laughing hard. My partner looked very strange at me but I think he was just glad that I didn't do my normal drama queen". Sabina
These are but a few success stories from our most recent NLP Practitioner training: