What are Time-Based Techniques?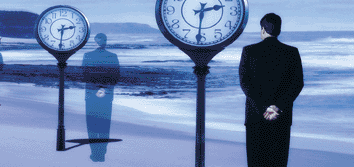 Time based techniques (initiated by John Overdurf) enable us to have a more contemporary look about how we use our perception of time in a therapeutic way. Time Based Techniques (TBT) is the perfect tool for dealing with past trauma and unresolved issues of the past that impact on a person's present day life.
Time Based Techniques is no different to any other NLP technique in it's structure, yet it does have a huge amount of flexibility when you come to do any kind of change work. Using a persons perception of time, it's easy to move an issue from an internal library of serious and damaging, to the 'out' box of the filing system!
These are some of the issues you'd look at using TBT with.
* How to Release…
Negative emotions, limiting beliefs and limiting decisions
* How to Eliminate Phobias
* How to  traverse anywhere in space or time..even to past lives!
You'll learn the concepts of time and space inside a human, plus you'll learn how a future positive event can be made real using the same technique.
More about Time Based Techniques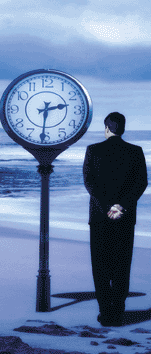 Humans unconsciously store memories and know the difference between a memory from the past and a projection of the future. Behavioural change in an individual takes place at an unconscious level. People don't change consciously. The Time-Based Techniques allow you to work at the unconscious level and release the effects of past negative experiences and change "inappropriate" programming in minutes rather than days, months or years.
With thanks to John Overdurf for being so generous with his training styles and ease of access to his training materials, thanks John!
Throughout history, humankind has been aware of the passage of time. Aristotle was the first to mention the "stream of time" in his book Physics IV. William James spoke of linear memory storage as early as 1890. In the mid-20th Century Milton Erickson created his own techniques based on memories mapping onto a time line that is held in the mind as pseudo-space.
Time-Based Techniques – a new way!

Time-Based Techniques are becoming more and more popular in the field of cognitive behavioural psychology among therapists and organisations. They are slowly and quietly become a widely used technology in human potential, personal growth, psychological treatment of various symptoms and disorders, as well as in the business community, to re-direct businesses toward increased success.
Using an earlier style of time-based technique called Time Based Techniques, I was amazed at the results I had from treating Megan, a six year old for Asthma that she'd had for three years. After only two hours using this technique, we had cleared her of the ailment. This is what her mother Christine, had to say:
"I have been heartily recommending your practice wherever I go… the world needs people like you!" Christine Wilson, Maidenhead.
The amazing thing with Time-Based Techniques is that there is no requirement for content (story/history) to release negative emotions and for removing old unwanted beliefs. This allows the client to let go of their problem gently and easily.
So how do Time-Based Techniques work?
Time-Based Techniques are based on guiding the client to their own learnings that are always there to replace the problem.
This leads the client to be empowered to do the techniques successfully, have the experience of doing it themselves and have the permanent experience of the emotion or limiting belief being banished forever.
Time-Based Techniques work very quickly. The approximate time required to get a result for a client with different forms of therapy are as follows: -
Freudian – 100 hours to five years!
Behavioural – 10 weeks
Ericksonian – 15 hours
Time-Based Techniques – 4 hours or less!!
It appears the destiny of human kind to move more rapidly through these next phases. As computer science and technology moves on, here is the equivalent set of tried and trusted methology to take therapy into the 21st Century.
Who will benefit from Time-Based Techniques Training?
If you are interested in Achieving Professional Excellence, NLP and Time-Based Techniques can help you achieve, maintain and enhance excellence. Senior staff, managers and human resource personnel use these techniques to develop strong teamwork and relationships, and to foster positive interpersonal skills. Negotiations and problem solving sessions are enhanced to create solution-oriented, win-win approaches. Salespeople learn how to deal with their own limiting beliefs, therefore being able to concentrate on their clients wishes. They learn how to build deep levels of rapport, learn how to be aware of another's world, so a dance can take place making the sales relationship long-term and mutually satisfying. Presenters and Educators learn new paradigms for inspiring and engaging students, as well as effective techniques for dealing with challenging learning environments. Therapists learn new skills and techniques that supplement their repertoire, and gain additional insights into helping clients make the changes that support their own process of healing. Medical Professionals learn techniques to better elicit information from clients, and to help the client be more comfortable with and receptive to treatment, thus supporting them to heal gracefully and holistically.
Time Based Techniques…an exiting journey into new realms!
We also have  Time based techniques MP3 and CD products so you can learn by yourself.