Book here for you Time Based Techniques (TBT) training workshop.
What do we get?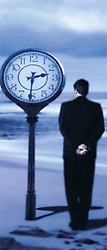 You'll get the latest theory on TBT, plus plenty of practical experience using the technique yourself.
The next Time Based Techniques training is on 11th September 2012. The  cost is only £155 if booked by 30th July 2012.   Full price is £175 if booked later.
Click here if you need more info on Time Based Techniques
Click below for booking: £155 early bird, £175 full price.
---
Time Based Techniques Training TBT
Price: £149.99

No courses listed at the moment.