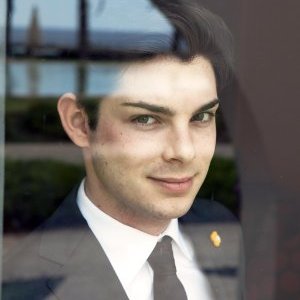 NLP Master Trainer Francesco Pellegatta
Dr. Francesco Pellegatta CHt, MS, ThD, PhD is a certified:
Master Trainer of NLP (AIP, ABNLP)
Master Trainer of Hypnotherapy (ABH)
Trainer of Hypnotherapy ( AIP, IACT and IMDHA)
Trainer of Master Time Line Therapy® (TLTA)
Trainer of Master Time Empowerment® (AIP)
Trainer of Master Coach (Coaching Division ABNLP)
The NLP journey of Francesco started when he was 18 years old, he was still studying in the field Psychology in which he has a Bachelor Degree, a Master Degree and a PhD with concentration in Sexology.
When he discovered NLP and Hypnosis he started to travel around Europe, USA and Australia to get as much knowledge as possible, he studied and get certified by all the big names of NLP like both the co-creator Richard Bandler and John Grinder and also Robert Dilts, Judith DeLozier, Tad james and many others.
Francesco originally is from Como (Italy), he has studied around 3 continents and indeed he has done all his degrees in the United States and a second Bachelor Degrees in Switzerland, at the moment he lives in Brazil and he is travelling to teach in different Countries every year.
Francesco's teaching style is very friendly and focuses to empower people, he always focused to create the best experience for the students while offering the best quality as possible.