Who Are NLP World & What Do We Stand For?

NLP World started out with a vision for NLP Training and development within the UK. 
Wanting to get away from usual money grabbing, churn-mill ethics to something a little more intimate; something that integrated the trainings on an individual level, as well as being technically sound. 
Our ambition, to create a network of people rather than seeing participants as disposable commodities, is bearing fruit.
To achieve things in life and progress, you need to honour the good things that you already have. Here at NLP World we honour the people that come through as the important ones. 
Too many times we hear that people come back from trainings saying how amazing the trainer was. We want you to leave here saying how amazing You are!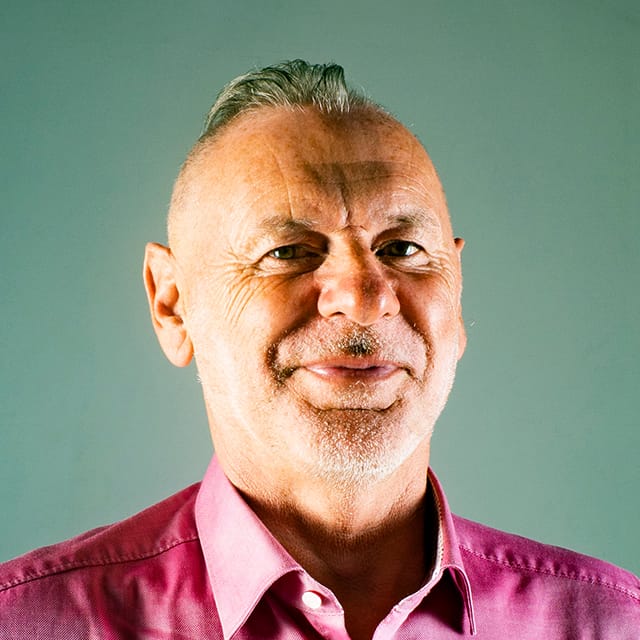 Why Train With NLP World?
We offer the highest quality NLP course at very competitive rates. We also offer a fast track approach to training which means that you can cut down the number of training room hours. We combine this with a comprehensive pre-course  media package (the whole curriculum of NLP online with live video footage of NLP in action). There is nothing 'fast food' though. We are literally training the parts of you that respond to learning at the subconscious level.  
A brief 'warning' here: The course is intense and is designed so. Your clients may have severe issues that they want to deal with. In the training room, that may well be reconstructed and your own patterns may emerge. What I we have realised is that when you can experience how issues disappear, you become a much better practitioner yourself.
We run bespoke business NLP trainings as well as the standard NLP Practitioner Training (duration seven or four days), and the Master Practitioner Training (modular one four day module and one six day).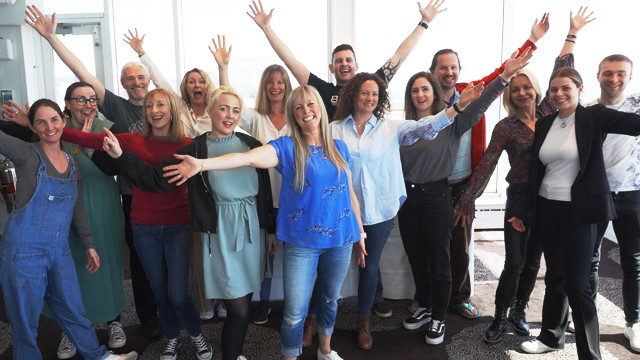 We also work with small group sizes. Our training's are limited to 20 people which means that you will always receive personal attention from the trainer and also be closely monitored and supervised throughout the training. We have 1 assistant to every 3/4 participants, (this changes slightly in covid times), increasing your contact to the materials and concepts being put before you.
We also offer a unique continual learning and support programme. After our training's, we invite you to stay in touch and ask your NLP related questions. We have a practise group that takes place one evening a month on zoom, where you can learn new skills, refine existing skills and ask questions. We also have a Facebook group dedicated to NLP World graduates.
If you go on to do the Master Practitioner Training with us, you will also have a comprehensive home study package to refine your Practitioner skills and prepare you for the Master Practitioner Training.
On our training you train with Terry Elston, leading NLP trainer who over the last 23 years has been teaching and coaching with NLP to a wide range of different clientele. Our trainers have delivered NLP to over 21 blue chip companies – and have also worked with hundreds of different clients on a one to one basis. Terry is a trainer of Time Based Techniques and Clinical Hypnosis as well as being a trainer of NLP. He is also a level 2 trainer of Spiral Dynamics, a Human Values based personality and corporate evaluation tool.
Your trainers are some of the most experienced in the country, and in constant demand. They are committed to make your learning experience the best possible and your training will be fun and intensive. Terry has himself trained with Tad James, David Shepherd, John Overdurf, Francesco Pellegatta  and many other respected names in NLP. He is constantly updating the NLP training with new ideas and breakthroughs, and incorporating the best techniques and approaches that he has learned in over a decade and is continuing to develop.
We believe that all work is an opportunity to develop ourselves as people. There is no activity on earth that cannot lead in some way to learning and development. As managers and leaders, we all have the responsibility to set up conditions for that to happen.
The techniques of Neuro Linguistic Programming (NLP), Time Based Techniques and Hypnosis are now seen as the most powerful tools around to change situations and get what you want in life.
If you don't feel like taking a training just yet, we have also developed an array of incredible self-development books and MP3 products to suit your tastes. Click here to visit the shop.
Yet, if the question you want answering is the "who do you choose" as your provider question, then that may be answered this way; NLP World has been chosen by the Government, the MOD, the Home Office, the Police Force, Education Department, sales departments, charities like Mencap,  and 21 blue chip companies (see NLP Business Training), to supply all kinds of learning and development using these amazing techniques. With all this experience in the private and public sector, you have a trainer who will most likely know how NLP works and applies in your field of interest. 
NLP Practitioner Course Video Testimonials
Here's the second video, to give you more of the 'flavour' of a course"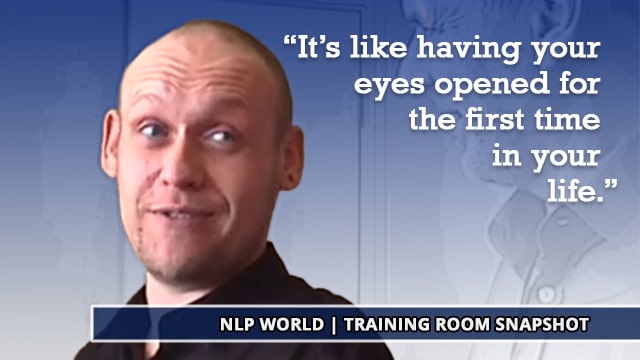 On our trainings, you will have the opportunity to work on your own self-development as well as gaining NLP skills that enable you to get to the next level of your life.
The personal touch is what our theme at NLP World is. Our motto is "taking your training personally", that means we really do care what result you get and will do everything to ensure that it happens!
Your ability to learn and progress does not stop when you have finished the training, in fact for some, it's an amazing start! Therefore we encourage you to stay in touch, using NLP World as a facility into the future.
At NLP World we have research which is proven that your productivity (or your staff's) increases with happiness levels; your time off work decreases because of being in tune with your environment, and therefore less stress and your efficiency within the company or practice contributes to the whole rather than just doing a job.
Now we think at least part of our mission is coming closer to the Intention, as the natural networks of delegates are growing around us and we regularly get introduced into their own organisations to run trainings or to see how to improve the working environment.
Many people also want to come and assist on trainings and take part in a context they feel at home in.
NLP Practitioner Course Testimonials
Here's what a few of the people from our trainings have to say:
Wow... firstly I ditched my old work place and I'm now renting a chair at the chicest salon in Cambridge. To add to that in my first week I more than doubled my income and have have reduced my working hours! My social life has completely hit the the roof. All my relationships with family, friends are on fire and my communication skills are so clear and much more resourceful, it's very exciting!
In spite of my initial reservations concerning the relevance of NLP techniques to the wider business environment, this programme provided me with exposure to a range of powerful approaches that I have since successfully applied back in the workplace. I would recommend this programme to individuals seeking an opportunity to link their professional and personal development objectives. An excellent course.
I loved the hypnosis part of the course. For a start, I hadn't expected to laugh quite so much or for so long, and had also not realized that hypnosis would go so far beyond my expectations.
Hey, I was offered my dream job last week, and I got it through my understanding of NLP. I have been offered the job of Employment Law Trainer with Hugh James law firm.
Not only has the course triggered a transformational shift in who I am and what I believe about myself, I've also achieved some down to earth fundamental shifts as in giving up coffee, chocolate and crisps! I've already been using NLP to assist others, which has been brilliant. The next part of my life starts here!
I have been coaching for many years and I thought that I had my "style" down to a fine art, until, I completed the coaching course & NLP Practitioner Course with NLP World. The techniques that I learnt to apply vastly exceed anything that I have read or experienced, my client-reach is endless and I now offer far more value.
The whole presupposition of fun and passionate belief in the material was outstanding and especially the intelligence in the delivery of the training, giving respect to the intelligence of the delegates... passion, love and respect.
...it was life changing – thank you. thank you. I have a feeling we will be seeing each other again. You have given me the confidence to live the life I want and there are some major changes ahead!!
I have grown, changed and improved myself so much over the sum of just one week. It has been a true and remarkable experience. For your expertise, energy and love! Thank you so Much!!
...once again, you have been an absolute star, and am in awe at both you and Adam, in your ability to convey such complex information to a range of people with different educational and experiential backgrounds. I feel that without any doubt I made the right choice in being trained by you…
...so glad I booked this, and in my opinion, your courses should be dearer, you have a passion I've never seen before and you're a natural teacher.
I've thoroughly enjoyed all of the training, particularly the experience of making major personal changes. I'm very very grateful; It's been an honour to be among such a gathering!
Terry, thank you so much for a wonderful training session. I am flying so high I don't think I'll need to use BA to get to Tampa this week. Before, I knew that I could be a great NLP Practitioner but I didn't know it, now I do!
I learned so much, it was truly a life changing experience. I am still soaking it all in. A massive thanks once again to yourself and Adam for bringing such a holistic, down to earth and fun approach to the training!
Hi Terry, Just a brief email to express my thanks for the manner in which you delivered the training course last week. The course was certainly inspirational and I look forward to further extending my knowledge in this area in the future. Grateful too for all your advice and support.
At NLP World you will be trained in Neuro Linguistic Programming (NLP), Time Based Techniques and Hypnotherapy at the Practitioner and Master Practitioner level. Your certificates are valid worldwide. We also run two day courses, called The Secret Weekend, to give a taste of the techniques, just for you! There are Practitioners and Trainers available if you require one-to-one work on any issues, and a business training department for your bespoke corporate needs.
The products at NLP World are growing by the day. We have extensive MP3 and CD products to help you sell, communicate, perform or present excellently!If we cannot find the product you need we will know who can and have friendly links worldwide.
We also have an office in Cape Town and a dedicated South African website www.nlpworldsa.co.za.
What Can You Expect From Participating on Our Training Courses?
Here's what you can expect when you attend one of our  live NLP Practitioner or NLP Master Practitioner courses: