Seven Day NLP Practitioner Course
Our NLP Practitioner course is in September is a retreat, at an amazing venue!
We have (limited) accommodation on site and we have a five star chef on board who excels in healthy brain and body food. Your price includes food and accommodation (accommodation is limited by numbers if you get on late -you may have to book your own).
See here for dates and prices:
On your fully accredited, seven day live NLP Practitioner training course, we show you the 'how' of how to discover and manage your abilities to get success and results, using the attributes you already have; mentally, emotionally and physically. We lean on the side of self-development as a training tool as we have learnt that experiencing NLP is tantamount to learning NLP. 
Other organisations have started to move away from the empirical way of learning and think simply learning by rote will give you the experience you need. 
Our live NLP Practitioner Certification training will enable you to use NLP techniques in business, coaching, therapy, health and for your own self-development – to help create the results you want in your life.
Accredited by  – ANLP, AIP, CPD, ACCPH, ICR, MSFTR, TCS, Comensa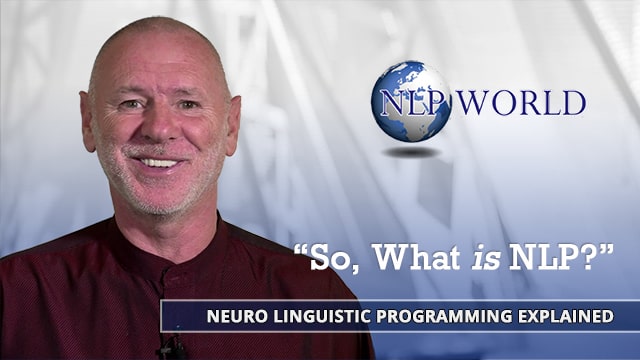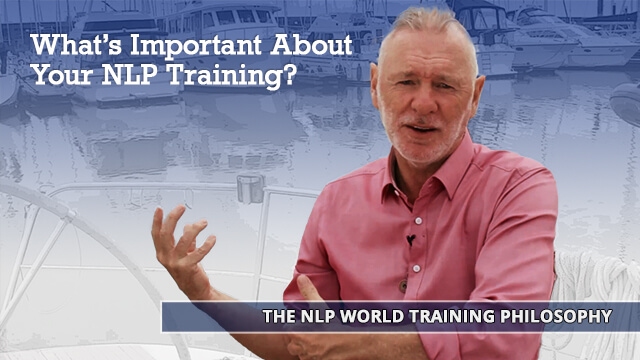 Who is the 7 Day NLP Practitioner Course for?
This course is perfectly suited for speakers, teachers, coaches, sales people, entrepreneurs, those seeking a new career, managers, leaders, and those who want self-development.
There are no pre-requisites to joining as we supply you with online materials before joining the live course. The only thing we ask of you is the hunger to learn something that will be familiar but can be intense and moving. 
Bear in mind there is approximately 16 hours of pre-live course materials to absorb before attending. This makes sure everyone is on the same page when we start.
I've attended a great many trainings in my role as CEO of a City Communications business and none have got close to the sequence of deep learning's about myself I have experienced from this training.
Thank you, Terry, for training me so very well on this NLP course... I think you are the most highly rated external trainer/coach I have experienced in 20 years. A big thank you!
What Will I Learn on the 7 Day NLP Practitioner Course?
Throughout the duration of the course you will learn: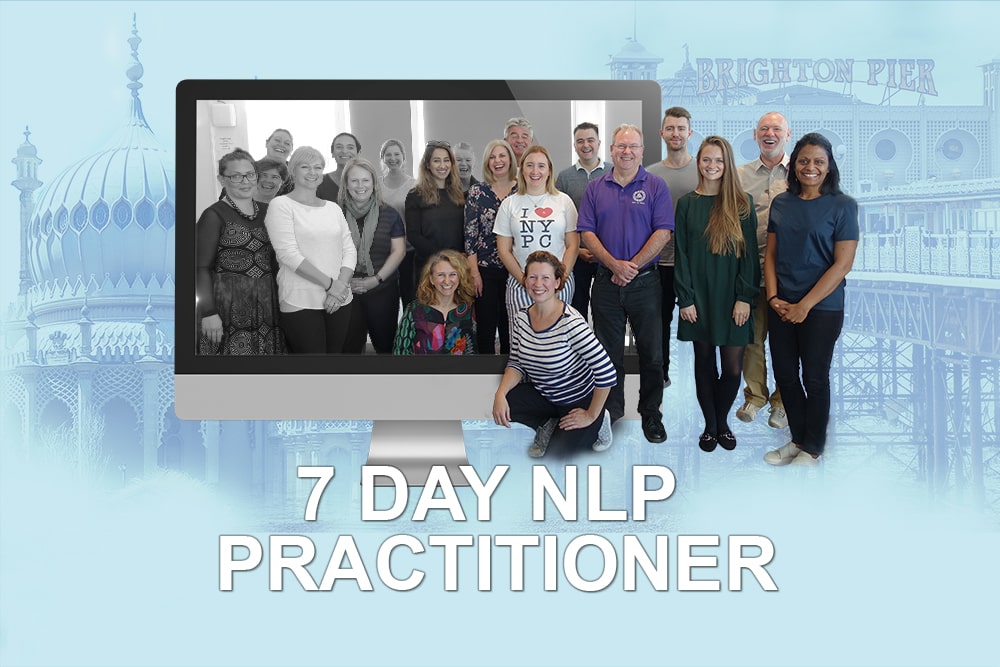 Next 7 Day NLP Practitioner Training Date:
You can pay in 3 easy instalments by using "PayPal Pay Later" at the checkout.
How Do NLP World Deliver the Highest Quality Training?
NLP World works with small group sizes. Our training is limited to 24 people. This means that you will always receive personal attention from the trainer(s). You will also be closely monitored and supervised throughout the training. 
NLP World strives to have one assistant for at least every four people in the room. There are dedicated people here to enhance and enlighten your experience. 
Our program is designed to develop both your personal and professional life. NLP is becoming increasingly known for its many change techniques, and features in many other types of leadership, coaching, and communications training.
Terry Elston has experience in the corporate field (21 blue chip companies using NLP World Trainers) for their choice of learning providers in NLP.  In the education field he has trained many teachers – and taught himself at prestigious places like Christs Hospital, Hursts college and others. In the therapy world, Terry has been featured in the Independant on Sunday, LBC radio, The Daily Express and other outlets for his work with trauma, phobia, allergy removal and other ailments.  
On the Seven Day NLP Practitioner Course, you will also receive training and certification in Hypnotherapy, and Time Based Techniques.
To ensure you benefit from the highest quality training appropriate to your learning style, you will receive:
To really get the experience of NLP, you need the highest quality training with the safest environment. On other oversized training courses, with poor management, you'll only end up with the theory. 
At NLP World, you get excellent assistance from quality NLP Trainers, coaches, and assistants.
NLP is an art and science that needs proper care and attention to be assimilated into the subconscious mind. That's how we can run a program like this in such a short space of time. And – all learning and change is unconscious, so why waste time trying to educate the part of us that doesn't do that job? 
4.6 / 5.0 (NLP Course Reviews)
What Extras Are Included on the Live 7 Day NLP Practitioner Course?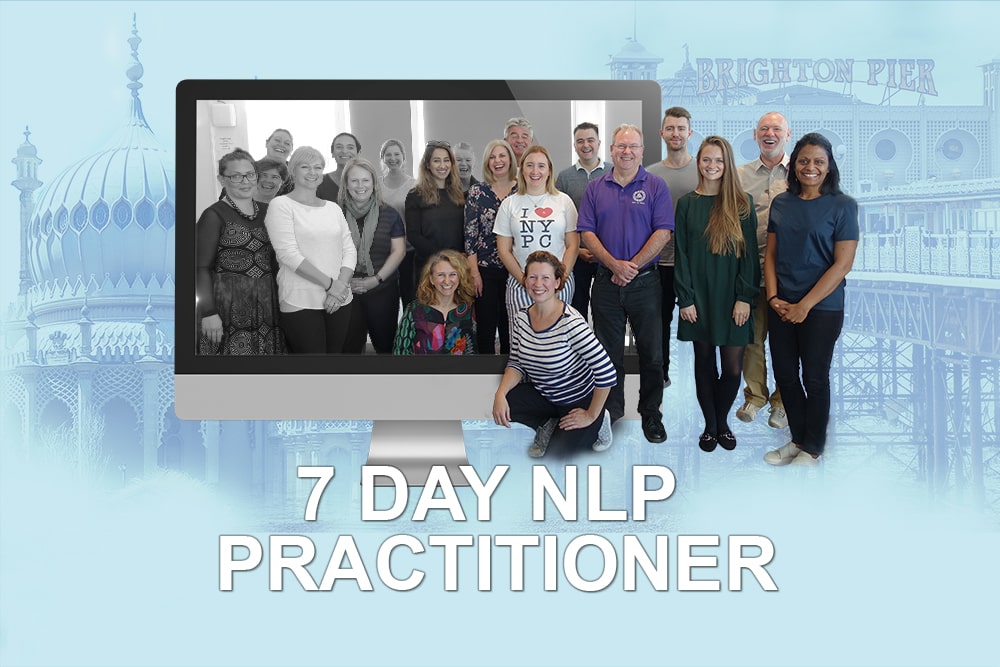 Next 7 Day NLP Practitioner Training Date:
You can pay in 3 easy instalments by using "PayPal Pay Later" at the checkout.
NLP Practitioner Course Testimonials
Wow... firstly I ditched my old work place and I'm now renting a chair at the chicest salon in Cambridge. To add to that in my first week I more than doubled my income and have have reduced my working hours! My social life has completely hit the the roof. All my relationships with family, friends are on fire and my communication skills are so clear and much more resourceful, it's very exciting!
In spite of my initial reservations concerning the relevance of NLP techniques to the wider business environment, this programme provided me with exposure to a range of powerful approaches that I have since successfully applied back in the workplace. I would recommend this programme to individuals seeking an opportunity to link their professional and personal development objectives. An excellent course.
I loved the hypnosis part of the course. For a start, I hadn't expected to laugh quite so much or for so long, and had also not realized that hypnosis would go so far beyond my expectations.
Hey, I was offered my dream job last week, and I got it through my understanding of NLP. I have been offered the job of Employment Law Trainer with Hugh James law firm.
Not only has the course triggered a transformational shift in who I am and what I believe about myself, I've also achieved some down to earth fundamental shifts as in giving up coffee, chocolate and crisps! I've already been using NLP to assist others, which has been brilliant. The next part of my life starts here!
I have been coaching for many years and I thought that I had my "style" down to a fine art, until, I completed the coaching course & NLP Practitioner Course with NLP World. The techniques that I learnt to apply vastly exceed anything that I have read or experienced, my client-reach is endless and I now offer far more value.
I've attended a great many trainings in my role as CEO of a City Communications business and none have got close to the sequence of deep learning's about myself I have experienced from this training.
Thank you, Terry, for training me so very well on the Master NLP course... I think you are the most highly rated external trainer/coach I have experienced in 20 years. A big thank you!
The whole presupposition of fun and passionate belief in the material was outstanding and especially the intelligence in the delivery of the training, giving respect to the intelligence of the delegates... passion, love and respect.
...it was life changing – thank you. thank you. I have a feeling we will be seeing each other again. You have given me the confidence to live the life I want and there are some major changes ahead!!
I have grown, changed and improved myself so much over the sum of just one week. It has been a true and remarkable experience. For your expertise, energy and love! Thank you so Much!!
...once again, you have been an absolute star, and am in awe at both you and Adam, in your ability to convey such complex information to a range of people with different educational and experiential backgrounds. I feel that without any doubt I made the right choice in being trained by you…
...so glad I booked this, and in my opinion, your courses should be dearer, you have a passion I've never seen before and you're a natural teacher.
I've thoroughly enjoyed all of the training, particularly the experience of making major personal changes. I'm very very grateful; It's been an honour to be among such a gathering!
Terry, thank you so much for a wonderful training session. I am flying so high I don't think I'll need to use BA to get to Tampa this week. Before, I knew that I could be a great NLP Practitioner but I didn't know it, now I do!
I learned so much, it was truly a life changing experience. I am still soaking it all in. A massive thanks once again to yourself and Adam for bringing such a holistic, down to earth and fun approach to the training!
Hi Terry, Just a brief email to express my thanks for the manner in which you delivered the training course last week. The course was certainly inspirational and I look forward to further extending my knowledge in this area in the future. Grateful too for all your advice and support.
7 Day NLP Practitioner Course: Accreditation & Certification
What Certification Will I Receive on Completion of the NLP Training Course?
NLP World are accredited by the ANLP (Association of NLP, UK) and also AIP (Association for Integrative Psychology, USA) which are internationally independent recognized certification bodies to ourselves. In other words, your certification is valid worldwide as these respected organizations are the hub of the world's licensing accreditations. As Terry Elston is a Registered CPD Presenter, the skills you develop on our NLP Practitioner Training course can also count towards the hours of your Continuing Professional Development (CPD) records.
On completion of the course you will be awarded with certifications that represent your record of commitment; a professional accreditation, outlining the time and effort you have invested in your personal development.
The certifications on this training are fully recognized NLP (and Hypnosis) qualifications, matching and adhering to international standards as a Practitioner in the following areas:
Recognised By The CPD (Continuing Professional Development) Certification Service.

You will also receive three months FREE membership to ANLP (Association of Neuro-Linguistic Programming), with your own webpage listing, when you complete your NLP Practitioner Training course.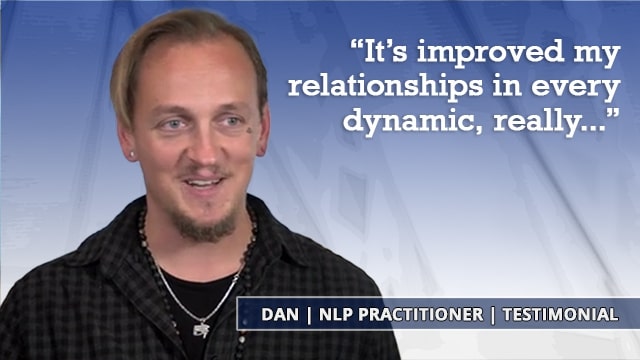 Which Accreditation Bodies Are NLP World 7 Day Training Courses Registered With?

ANLP are one of only two independent NLP accreditation bodies in the world. Which means your certificate is covered by a company outside of NLP World. Stringent values and ethics are adhered to.

A huge NLP and Hypnotherapy company from the USA. Making your certificate truly global.

They exist to promote responsible, ethical, professional complementary and mainstream health practices such as NLP, Hypnotherapy, EFT, counselling and psychotherapy.

An independent professional body and register for counsellors, coaches, psychotherapists and hypnotherapists. 

Dedicated to advancing the coaching profession by setting professional standards, providing independent certification, and building a network of credentialed coaches.

A coaching organisation that accredits NLP World as a coaching training organisation.
(Mostly for South Africa)


Allows graduated of NLP World to join the directory once they have achieved the status of "NLP Coach".
How Much is the 7 Day NLP Practitioner Course?
At NLP World, we provide a starting price that means anyone who has the will and intention can join a course at the lowest price. As long as you book in advance, the price of £1770 (includes food and accomodation) will be available for the first eight people booked. Obviously this price tag does not remain for long and goes up to the maximum of £2170.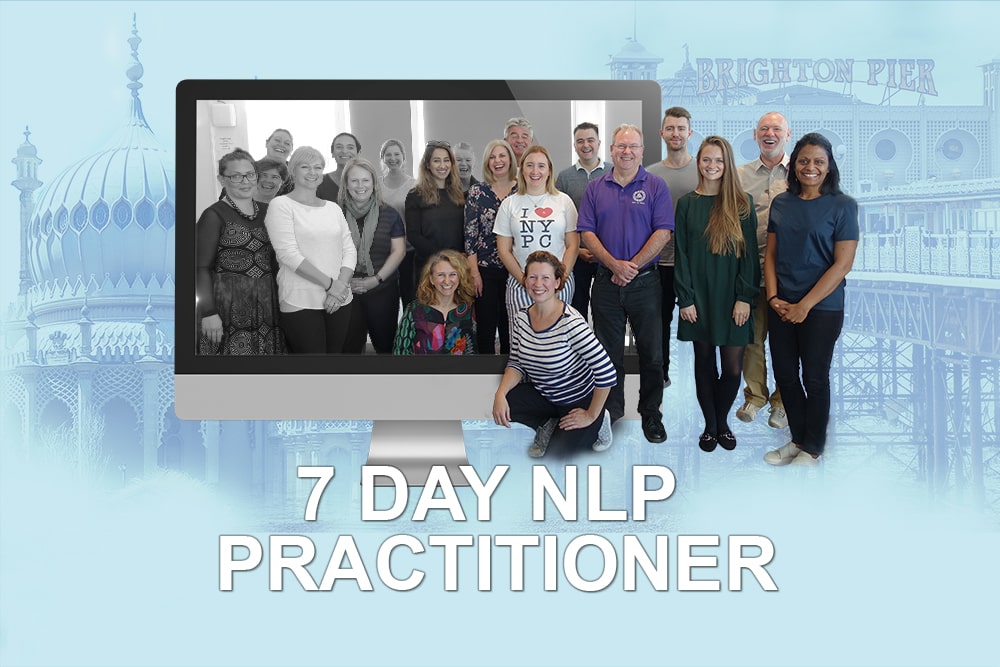 Next 7 Day NLP Practitioner Training Date:
You can pay in 3 easy instalments by using "PayPal Pay Later" at the checkout.
NLP Practitioner Course Video Testimonials
Related NLP Training Courses
7 Day NLP Practitioner Course Guarantee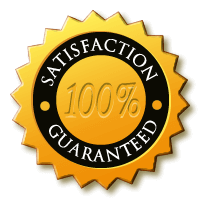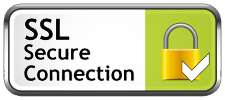 Although what we're doing is very different from other NLP Training companies, one thing is constant; ours is a very human training.
This approach is not found or taught in books or on large, processed courses. Our experienced team coupled with our limited size groups gives you a unique opportunity for exceptional training and personal development.
If, for any reason, you are unable to come to the training or have to defer your course, you can provide a substitute person at no charge. If you have paid in full and the course is less than one month before the start date, you forfeit your payment (unless you provide someone else who can finish the pre-course work in time).
To take part in a course, you have to have successfully completed 100% the pre-course work supplied to you beforehand. There are 8 hours of MP3's to listen to and the test should take around 3-4 hours depending on your personal speed. Plus you will need to cater for revision of test with the assistants/trainers to get it to 100%. Please bear in mind that failure to allow enough time or the non-compliance with the initial test procedure can result in us asking you to attend another course or forfeiting your deposit if you choose not to.
If you wish to cancel a booking before the start – or the failure of conditions above, the following cancellation fees will be charged:
NLP Four or Seven Day Practitioner – £1770
NLP Master Practitioner (whole or per module) – £2150
The NLP 3 day Experience – £3500
NLP Trainers Training– £1750 
Lost Certificate Replacement – £45 
If you have paid for the course and have to cancel within a month of the course start date, you can supply a substitute delegate. If you can not do that, you forfeit your full course fees
NLP World uses the following 3rd party providers to ensure that transactions and payments are processed securely.