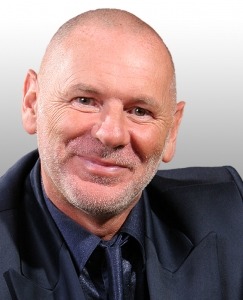 Terry Elston is the managing director of NLP World. He has been involved in coaching and training for over 26 years and has been a trainer of NLP for 19 years. He is also a certified trainer in Spiral Dynamics (personal & corporate personality profiling) to level II trainer. As well as being a trainer of Hypnosis and Hypnotherapy (an accredited trainer through AIP), he is also one of the few Time Based Techniques trainers in the UK.

Training Qualifications:
Trainer of NLP (ANLP, AIP)
Master Practitioner of NLP (ANLP, AIP)
Trainer Level 11 Spiral Dynamics (corporate and personal personality profiling system)
Trainer of Time Based Techniques (Neuro Energetics)
Master Hypnotist & Trainer of Clinical Hypnosis (AIP)
Corporate and Executive coach (TCS)
Other: Writer – has published 7 books. Finalist awarded by ANLP in
Outstanding contribution in the category NLP in Business
---
Biographical Information
His goal is to continually work with corporations, individuals and groups to make cohesive, healthy networks that empower companies and individual's visions and goals.
He specializes in these areas:
Group dynamic change: With 18 years of NLP training experience, he leads groups from 5 to 100 in various briefs from NLP skill set trainings, sales training, all aspects of communication, team building, and self–development.
Executive coaching: Personal breakthrough sessions where a personal issue becomes a personal learning! People's lives change.
Working beyond the brief: Sometimes groups will need more than a set of good skills or slick trainers. Terry's abilities are well known to the media as well as the groups and individuals that have some to see him. He has the "Midas touch" when it comes to getting results.
His corporate skills did not go unnoticed: The UK government called in NLP World to work on communication goals within the Cabinet Office in Whitehall. The UK police force also wanted exclusive NLP training from Terry and NLP World. Consequently, NLP World trained many police officers in advanced communication skills and personality profiling.
Terry also has a background in coaching. He has been coaching executives and celebrities for over twenty years and provides coaching and mentoring services for diverse clientèle and associates around the world.
Terry is accredited and endorsed by ANLP, the largest independent NLP accreditation body in the world.
NLP World Ltd, based in Brighton, is a company with a vision, that delivers bespoke training and NLP qualifications. Terry's personal philosophy is to provide a highly-evolved, personalised approach to develop practical solutions for clients.
As well as the many blue chip companies using NLP World trainers, (click here to see the companies) there have been a selection of assignments includes training Police, Home Office and MOD personnel; developing training modules for the Cabinet Office and one-2-one coaching for top executives in blue chip and governmental institutions.
One of his characteristics is to ongoingly update and expand his training. He is  a trainer of Spiral Dynamics level 2 advanced, a Practitioner of Meta-Medicine and regularly travels internationally to update his own specialty knowledge. He is also a Master Hypnotist and an instructor of Clinical Hypnotherapy.
The personal touch is paramount in Terry's world when seeking the inner depths of resolution for challenges or problems. This personal approach is what people seek when choosing NLP World as their training provider.
Here's what a few of our participants have said about this approach:
In spite of my initial reservations concerning the relevance of NLP techniques to the wider business environment, this programme provided me with exposure to a range of powerful approaches that I have since successfully applied back in the workplace. I would recommend this programme to individuals seeking an opportunity to link their professional and personal development objectives. An excellent course."

Bill Phillips
Deputy Director Department of Health
"I've attended a great many trainings in my role as CEO of a City Communications business and none have got close to the sequence of deep learning's about myself I have experienced from this training. A big thank you!"

Robin Johnson
Managing Director Ovationxl executive coaching company
"The whole presupposition of fun and passionate belief in the material was outstanding and especially the intelligence in the delivery of the training, giving respect to the intelligence of the delegates…passion, love and respect"

Shana Dean
Legal P.A., New York