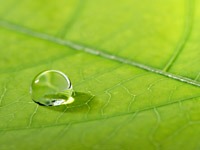 You may be healthy and fit already. Most of us have something that we could improve upon. Perhaps, for you, it's your weight. You may smoke and want to stop, but don't know how, or you may have an illness that won't go away. You could have an allergy, perhaps asthma or hay fever, or any illness that the medical professions have not been able to treat effectively.
You may want to get rid of your problem, most people do, but you may have not found a solution that works for you. If you are like the majority of the population, knowing what to do and finding out answers is your main concern. There always seems to be conflict about what is right and wrong concerning antibiotics and pharmaceutical drugs in relation to your health and fitness. Finding the solution and balance can be very difficult.
Maybe you can relate to this: your body knows whether something is right or wrong through your nervous system. This system is made up of over 14 billion nerve cells throughout your mind and body, each one of these nerve cells communicates with the other through special connections called synapses.