What can you expect from the NLP Master Practitioner Course?
Meta-Medicine: NLP in Health and Healing
Hypnotherapy Master Practitioner with Clinical Hypnotherapy Certification
NLP Master Practitioner Certification & Accreditation
What Will You Get From The All New NLP World
NLP Master Practitioner Training Course?
Our NLP Master Practitioner Training Course is a fully accredited programme, certified by the ANLP (UK) and AIP (USA). The course is an accelerated training, consisting of nine days in the training room, and another two days Break-Through sessions working one-to-one with a partner out of the training room in your own time. You are required to send in the notes from this session and may be asked to send across contact details of clients.
Testimonials
Building on the foundation of skills you've acquired from the Seven Day NLP Practitioner Training Course, our NLP World Master Practitioner training will take your skills to a higher level!
Our NLP Master Practitioner Training Courses Guarantee!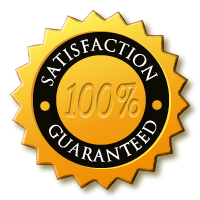 Although what we're doing is very different from other NLP Training companies, one thing is constant; ours is a very human training.
This approach is not found or taught in books or on too big, processed courses. Our dedicated team coupled with our limited size classrooms allow individuals to apply the material confidently and fully express themselves.