This wealth/money MP3 was developed after many people wanted something they could listen to time and time again, to embed and realise their relationship with money.
It's excellent value, as every time you listen to it, the relationship you have with money will have the ability to change and expand.
A fantastic Journey in the unconscious, to find out your current relationship with money, then give yourself the chance to free your ability to have and hold money.
[button color="green" align="center" size="large" link="/?add-to-cart=19936″ target=""]£14.99 Download MP3 & eBook[/button]
Whatever you do in life, whether a presenter or run presentations, play sport, into self -development,into sales or selling or in business of any sort, the most important factor is your inner world of money!
Recorded by Terry, this MP3 is designed to motivate and bring abundance to you, even in your sleep!
Added Value Bonus: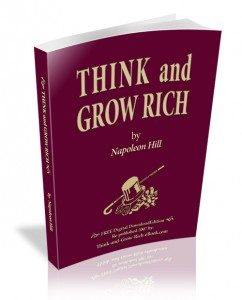 This Audio product is coupled with the famous book, Think and Grow Rich, which is one of the most powerful books I have ever read on steps A-B on how to make money! Published over 80 years ago, it has sold over 7 million copies and is still selling today!
Written by Napoleon Hill after being commissioned by Dale Carnegie, who wanted to know what made rich and famous people tick. It took 25 years to put together and has influenced many people, including myself, into the process of how to be abundant.
[widget_instance id="text-42″ format="0″][/tab]