Information about our NLP (PNL) Practitioner Course in Spain.
This is our fully inclusive seven day (nine days in total with travelling time) NLP training, often called PNL training in Spain and Europe, at Lalita Devi Escuela de Vidaon the West Coast of Spain. Nearest airports are Madrid and Lisbon. The dates are 30th May – 7th June 2020. This special training is fully inclusive of accomodation and food. In fact once you arrive, you need nothing else for the rest of your training days. You will arrive on Saturday 30th May, get yourself settled then a quick NLP session before starting fresh again the next day. We leave Sunday 7th June, after breakfast.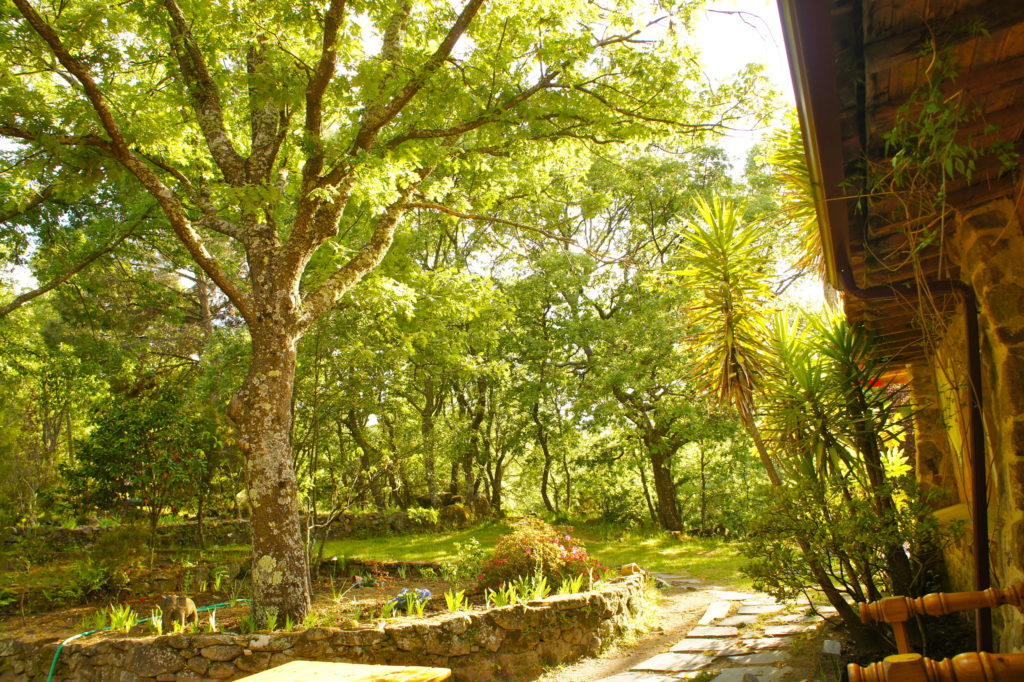 PNL Training Spain
We will have a shuttle arranged for transport from Madrid airport as it's a few hours drive to our resort (see pictures). You arrange your own flight (if needed), but the rest is on us (unless you miss the shuttle then it's your fee to travel). The price for the whole training, plus certification is only £1395!! That's our earlybird price for the first 10 people. Then it goes up £100 per four people booking after that. The venue is fantastic, where everything is contained within the grounds (exclusively ours). The visa situation with Brexit should be fine. Have a look here:
It's a retreat venue, so we eat, drink and train together. I chose this venue personally to have a place where you can enjoy the surroundings, food and accomodation as much as the training. Mind, body and spirit. A fantastic venue, where everything is contained within itself. And it's dedicated to our group!
This NLP Practitioner in Spain, nine day (with travelling) course is fully certified and accredited by the ANLP (Association of Neuro Linguistic programming) & AIP (Association for Integrative Psychology). You can also gain CPD points from attending.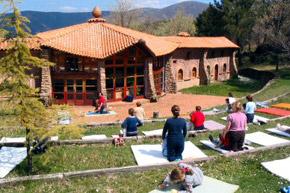 The venue is an amazing place to train NLP. We will have the space dedicated to ourselves and our training needs. There are eight hectares of woodlands, pools, streams (seasonal to how much), at Lalita Devi Escuela de Vidaon. The new buildings are interwoven with the beauty of the gardens, which were inspired by the inspiration of Nadia, which in between the terraces of olive trees, abandoned decades ago, by a rural population whose work is not valued. sowing flowers and shrubs, shelter for the eyes and for dozens of varieties of birds. The trees were growing happy and gave their shadow to the hundreds of visitors who began to arrive from all over the world, as pilgrims to a place, which mouth was made known from America to Japan.
More about the venue
Twenty years ago, a couple formed by Philip Camus and Nadia Buchniv arrived in the far west of Spain. A limpid mountain landscape, on the border with Portugal, was shown as the fertile and pure land where to plant the seed of a dream: to create a school to learn to live life with awareness and presence. The beauty of the place was such that it was impossible not to want to protect and share it, and Lalita emerged with strength from the bottom of their hearts and hands, which for years joined many others that helped to build an emblematic place, which leads In the genes of your seed, make an example of another way of living and inhabiting the world.
Why are we training NLP in Spain?
To be outside when we want to be, inside when we need privacy for ourselves, together in learning and developing in an amazing environment. The food will be incredible, the weather should be very good too. We have enough woodlands to hike around in our spare time to our hearts content!
Where do we stay?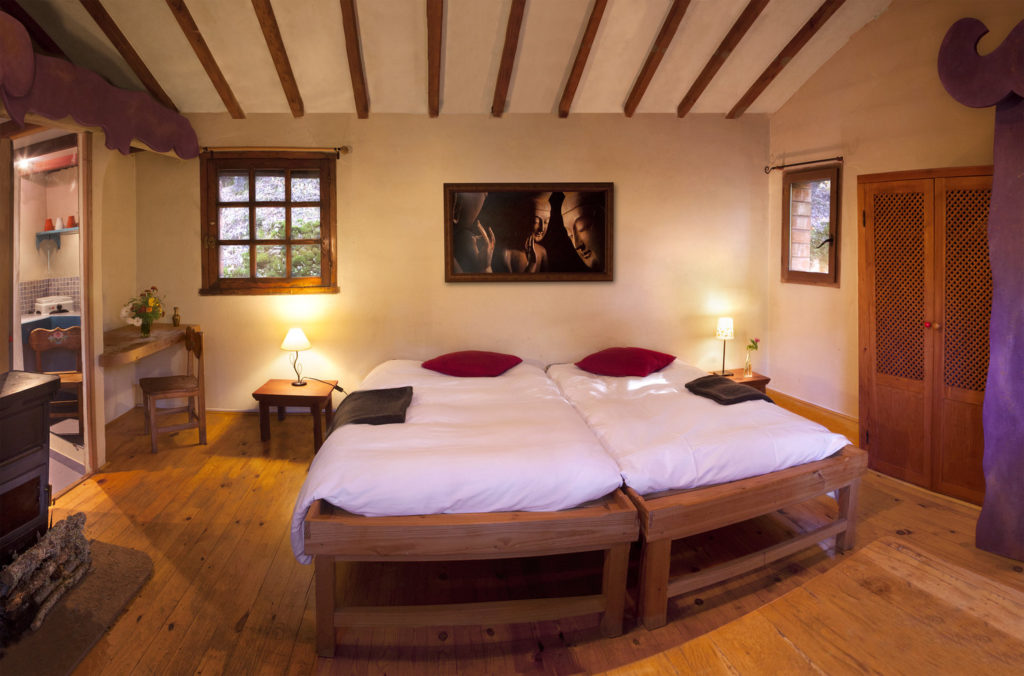 There are some shared rooms and some individual. They will be chosen on a first come, first served basis. Be prepared to share (same genre obviously) and you'll probably enjoy someone to talk to at the end of the day. If you do chose a private unit, there will be an extra fee of €12 per day. We arrive on 30th May and leave after breakfast on 7th June. It's possible you can leave on 6th June afternoon/evening but you'd have to arrange your own transportation to the airport (if that's where you are going).
What Can I Expect from our NLP Practitioner Training Course?
NLP Practitioner Training Course Outline
Our NLP Practitioner Training Course Study Materials
What's Included In The NLP Practitioner Course Fees?
NLP Practitioner Training: Certification & Accreditation
Seven Day NLP Practitioner Training Registration: Deposit
Booking and credit card details
*Non-refundable deposit of £450 (in this period ask about this) as we have to book your places and arrange rooms for you. Cancelling would have be financially detrimental (in other words check your diary and make sure your loved ones agree).
Terms and conditions: You have a two week cool-off period when booking your training in Spain to get your deposit back (less an admin fee for your manual and online course of £100). After that you can book on next years Spain training or a similar one of the same price. The Spain training is an exclusive once a year adventure. You can exchange it for a UK training but will still cost you £1395 as we have to take the financial 'hit' from a cancellation. NLP Practitioner in Spain
NLP – PNL Course in Spain, closest airport Madrid or Lisbon