Complete Hypnosis Training MP3 Series
Complete Hypnosis Training MP3 Series
This Mp3 training is a comprehensive Hypnosis Training: Discover how hypnosis is all part of everyday life, for example how the moguls of advertising are using it all the time. Learn how the unconscious mind really works – allowing you to fully understand why some important messages get through and others don't. Comes with PDF manual (not hard cover)
"Learn all you need to know about the basics of Hypnosis and Hypnotic induction"
This Mp3 training is a comprehensive Hypnosis Training: Discover how hypnosis is all part of everyday life, for example how the moguls of advertising are using it all the time. Learn how the unconscious mind really works – allowing you to fully understand why some important messages get through and others don't.
Learn verbal and non-verbal suggestion – so you can control and direct conversations more effectively. Induce deep mind states using fantastic hypnotic inductions, accessing the power of yours and your clients' unconscious minds. Discover the history of Hypnosis – how the myths evolved, what the truth is about who has the power and see where the foundations came from, way beyond traditional psychology. Utilize deep mind states for healing!
You are going to learn a very high level, conscious use of language. Hypnosis is as much about learning how to use language gracefully, as how to induce trance states. Also, your ability to use metaphors to transport huge amounts of data in the language of the unconscious mind – pictures, sounds, feelings, thinking.
The scripts that most other hypnotherapy organisations give to you are the least effective part of being an excellent practitioner. Learning your art is about learning how language works inside your clients unconscious mind.
Hypnotherapy is the use of hypnosis or hypnotic states to make a difference in another persons inner world. Hypnosis is the state itself. We will show you how to use hypnosis in many different guises to make a difference.
Hypnotherapy is supported by more scientific research than any other complementary therapy." The Which? Guide to Complementary Therapies 2002

"Hypnosis has gained credibility in the past five years because of research using the latest brain-imaging technology…. Studies show hypnosis can help treat a multitude of disorders…" Business Week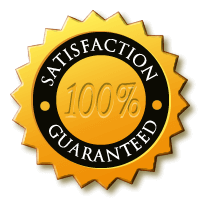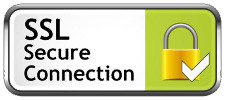 Our NLP World Product Guarantee!
NLP World promises that these products are an excellent training media platform to learn and digest the curriculum of NLP – plus valuable coaching tools that will enable you to perform to your potential.
Seven-day full money-back guarantee if the media is faulty (and can't be fixed) or you can't access the product for some reason.
If you find that it fails to deliver in any way, we will firstly help to resolve any issues you may be experiencing and, if that can't be done, we will give you your money back!
Please Email me, Terry Elston, at  for any more information you need before purchasing.
Remember that all of the videos can either be streamed or DOWNLOADED onto your own PC or Mac, therefore you can still access our high quality content, even if you have a poor internet connection.
We recommend you look at the trailers we have first to make sure you can play videos and look at the images.
Downloadable media content will be provided in a Zip file. Please ensure you have a Zip utility program, which is able to extract the content, and a media player for viewing the videos offline.
You can defer your course if the dates somehow do not fit as it come closer – but, if you wish to cancel a booking before the start – or the failure of conditions above, the following cancellation fees will be charged:
NLP Four or Seven Day Practitioner – £300
NLP Master Practitioner (whole or per module) – £300
NLP Trainers – £450 
Lost Certificate Replacement – £20 
If you have started the course and have to cancel, you can join another course at a later date with only an admin charge for room hire and teas/coffees. If you can not do that, you forfeit your full course fees.
NLP World uses the following 3rd party providers to ensure that transactions and payments are processed securely.