META-Health Consciously Healing Your Body and Soul
META-Health Consciously Healing Your Body and Soul
The long awaited e-book META-Medicine The Secret Of Cancer & Other Diseases is now available! Susanne Billander has been busy travelling the world and has landed long enough to complete this sensational piece of writing that includes a glossary so you and I can look up symptoms and know what event may have pre-empted the so-called disease in the body.
Scroll down to the bottom to order via Amazon.
The long awaited e-book META-Health Consciously Healing Your Body and Soul (formerly META-Medicine The Secret Of Cancer & Other Diseases) eBook – is now available! Susanne Billander has been busy travelling the world and has landed long enough to complete this sensational piece of writing that includes a glossary so you and I can look up symptoms and know what event may have pre-empted the so-called disease in the body.
If you want the hard copy, scroll down and click the Amazon link.
You could see this as an advanced Louise Hay (you can heal your life) piece that will give you scientific evidence as to the bodies natural trails to heal itself and adapt to outside situations, that we commonly call illness or dis-ease.
Here is an excerpt from the beginning of the book, which highlights the bodies ability to produce different symptoms depending on what it thinks the problem or challenge may be:
"One day a man witnessed a butterfly struggling to get out of its cocoon. After a while he decided that it needed help so he fetched a pair of scissors, cut the cocoon open and expected the butterfly to fly away. But it didn't. When he took a closer look he could see that the wings of the butterfly were not developed and that it was unable to fly.
He later understood that the whole purpose of the butterfly's struggle out of the cocoon was that a mucus would be formed developing the wings to make them ready for flight.
If we were to draw parallels from this experience with real life we could say that:
If we wish to become physically stronger, the muscles will actually break down and become painful so that we grow stronger when they re-grow.
If we wish to become courageous, we will run into opportunities to challenge our fears.
If we wish to become rich, we will encounter situations where it will be possible to take certain risks which could be looked upon as hazardous but could create riches.
If we wish to become loving individuals, the right environment may be harsh and unforgiving to show the mirror to what we have to change in ourselves.
And if we wish to be healthy, then the body will provide any kind of internal situation to make this happen, which may look like disease or fever or any kind of symptoms that look negative in appearance.
The whole concept of the book tells the stories of how the body is always adapting to certain shocking situations and that as we move from animal into human, we still have much of the old animal programming left, in mind and in body.
Susanne is an excellent writer and makes a very complex, scientific subject easy to understand with plenty of metaphors and case studies to reach out and touch us whist communicating clearly the message of Meta-Medicine®.
Here is another excerpt from the book:
"Think about the word "dis-ease". What does it really mean? Originally it was a word describing a state in which a person did not feel at ease, or was not in a state of "flow". Originally, there was a meaning of feeling or movement in the word. Later we started using the word as a noun, indicating a thing or a state, in order to make it easier to talk about it. To say to yourself "I have a disease" is the same as giving yourself a disease prison sentence. The word gives us an impression of something definite, of something that is set in stone. It is even worse go get this disease sentence from an authority (a GP or a medical specialist), because we often give credit to them when we are worried and have uncomfortable symptoms in our body. Latin names that describe the symptoms we are suffering from make it even more frightening. They make the disease sound even more complicated than it is, and I fully understand that it feels burdensome to walk around with amoebic dysentery or acoustic neuroma. These are words that most people do not understand. Would it be valuable for you to learn about the natural principles of diseases and the processes that we are going through at different levels in order to re-establish the balance of the body?
If you answer "Yes" to this question, then this book is for you! Meta-Medicine is about a shift in paradigm within medicine, a new way of looking at disease and healing. I would like to say that Meta-Medicine is revolutionary information.
I am not referring to the French Revolution when people used violence to fight the aristocrats to create freedom, equality and fraternity. The coming medical revolution has nothing to do with war and weapons. It is about spreading information to those who are willing to take part of it, so in a way it's about equality. With the knowledge of Meta-Medicine, anyone can take responsibility for their own health and even, because of our holistic perspective, come to know more about health and disease, from a Meta-Medical perspective, than physicians in the west do. My view is that it's all about natural evolution."

META-Health Consciously Healing Your Body and Soul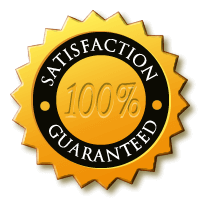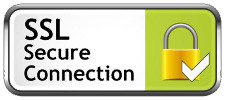 Our NLP World Product Guarantee!
NLP World promises that these products are an excellent training media platform to learn and digest the curriculum of NLP – plus valuable coaching tools that will enable you to perform to your potential.
Seven-day full money-back guarantee if the media is faulty (and can't be fixed) or you can't access the product for some reason.
If you find that it fails to deliver in any way, we will firstly help to resolve any issues you may be experiencing and, if that can't be done, we will give you your money back!
Please Email me, Terry Elston, at  for any more information you need before purchasing.
Remember that all of the videos can either be streamed or DOWNLOADED onto your own PC or Mac, therefore you can still access our high quality content, even if you have a poor internet connection.
We recommend you look at the trailers we have first to make sure you can play videos and look at the images.
Downloadable media content will be provided in a Zip file. Please ensure you have a Zip utility program, which is able to extract the content, and a media player for viewing the videos offline.
You can defer your course if the dates somehow do not fit as it come closer – but, if you wish to cancel a booking before the start – or the failure of conditions above, the following cancellation fees will be charged:
NLP Four or Seven Day Practitioner – £300
NLP Master Practitioner (whole or per module) – £300
NLP Trainers – £450 
Lost Certificate Replacement – £20 
If you have started the course and have to cancel, you can join another course at a later date with only an admin charge for room hire and teas/coffees. If you can not do that, you forfeit your full course fees.
NLP World uses the following 3rd party providers to ensure that transactions and payments are processed securely.