The inner world of personalities has been researched extensively throughout the ages through Freud to Jung and Myers Briggs.
The usual problem with the research that we have now is that it's very complex and hard to quantify in the real word. What seems to be a personality trait in one situation may not be in another.
The other problem with personality profiling is that it can take a long time, plus it isn't very accurate when the tests are fixed and non-personal (where there is no-one there to get the answers in person from your truth).
This recording is from a live training and sometimes the quality is poor when delegates are speaking. I've made the price low because of this, yet still, the content is fantastic!
<hr>
The way we have put together this training is to show you how to elicit personality traits (metaprograms) in such a way that you get true answers from the place you want them from, which is the client's unconscious mind.
Because these filters are deeply unconscious, you don't want the conscious mind getting in the way or trying to say the right things in a test situation. What you really want is a relaxed conversational tool that allows you to probe the unconscious for traits without the conscious intervention.
We also provide you with an easy one-page sheet to learn and use when working with clients.
There are about 18 useful personality traits that we will show you including the well known types as in introvert and extrovert, big picture, details types, but we must emphasize that the skills we show you are not just how to read sheets of paper but how to find out how people will react IN CONTEXT.
People are not always mechanical in their reactions, they will change according to environment, pressure etc, so that must be taken into consideration when using these tools.
You can also use metaprograms to increase your ability to create fantastic presentations, via your ability to read audiences and get rapport with different personality types within them.
This journey is lead by Adam Sprackling and has many pleasant exercises that you can join in as if you were there!
This MP3 set (enough to fill 4x CDs!) comes with a manual and sheet (that you can copy) for eliciting traits.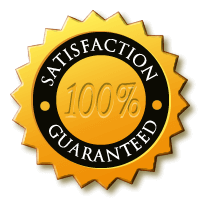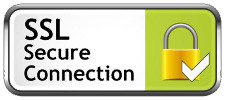 Our NLP World Product Guarantee!
NLP World promises that these products are an excellent training media platform to learn and digest the curriculum of NLP – plus valuable coaching tools that will enable you to perform to your potential.
Seven-day full money-back guarantee if the media is faulty (and can't be fixed) or you can't access the product for some reason.
If you find that it fails to deliver in any way, we will firstly help to resolve any issues you may be experiencing and, if that can't be done, we will give you your money back!
Please Email me, Terry Elston, at  for any more information you need before purchasing.
Remember that all of the videos can either be streamed or DOWNLOADED onto your own PC or Mac, therefore you can still access our high quality content, even if you have a poor internet connection.
We recommend you look at the trailers we have first to make sure you can play videos and look at the images.
Downloadable media content will be provided in a Zip file. Please ensure you have a Zip utility program, which is able to extract the content, and a media player for viewing the videos offline.
You can defer your course if the dates somehow do not fit as it come closer – but, if you wish to cancel a booking before the start – or the failure of conditions above, the following cancellation fees will be charged:
NLP Four or Seven Day Practitioner – £300
NLP Master Practitioner (whole or per module) – £300
NLP Trainers – £450 
Lost Certificate Replacement – £20 
If you have started the course and have to cancel, you can join another course at a later date with only an admin charge for room hire and teas/coffees. If you can not do that, you forfeit your full course fees.
NLP World uses the following 3rd party providers to ensure that transactions and payments are processed securely.