NLP & Yoga – a perfect corporate combination!
Corporate Packages
Stress sign-offs from work are an expensive cost of a high pressure work environment and the business world is now realising that happy workers are productive workers.n
Yoga helps you become healthier and happier by working with the whole person. By being patient with our weaknesses and focussing on our strengths we grow stronger. The ultimate form of leadership is when we empower the whole team to achieve great things together and pull together to realise aspirations within a business.
Progressive businesses are looking to bring the holistic benefits of yoga to their staff. Nine Lives Yoga offers the chance for colleagues to build communication, awareness and teamwork through yoga and meditation techniques. It's yoga with an edge that takes it out of the ashram and into your company vision.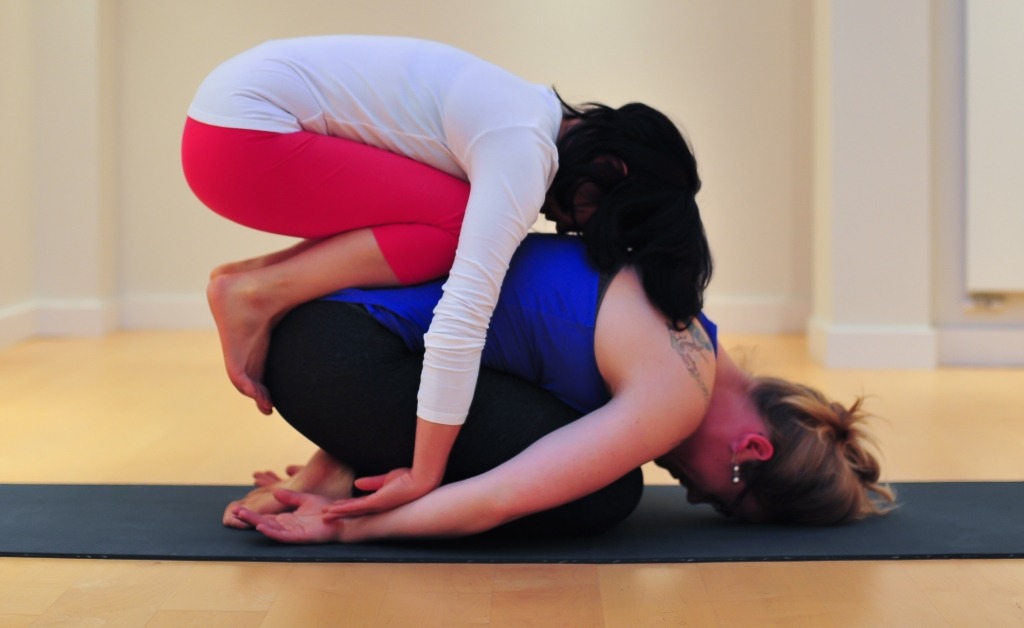 "Nine Lives Yoga are offering something completely unique to the market, bringing yoga, teambuilding and entertainment together. Their packages are original and genuinely engaging providing clients with a deep sense of connection and fun. Our international senior management team enjoyed it so much we booked them twice in one week!" Kylie Gradwell, Shell
Our bespoke packages help realign the body, calm the mind and connect your team together using approaches that can help facilitate massive changes in your business over time.
Using powerful NLP methods and positive visualisation techniques we will work with you to help you put together a timeline to help you realise your goals. Using the body you can build trust and mutual support between colleagues and work on breaking down boundaries through the body faster than any strategy could. All this happens through working with the body and connecting on a practical, physical level. This can be directly translated to the workplace improving staff productivity and confidence of their place within the team, which contributes powerfully to the lasting success of a business.
You can tick your corporate teambuilding targets and health and wellbeing targets in one go working together with us. We work with experienced bodywork professionals to deliver workshops that promise you lasting results and a great time.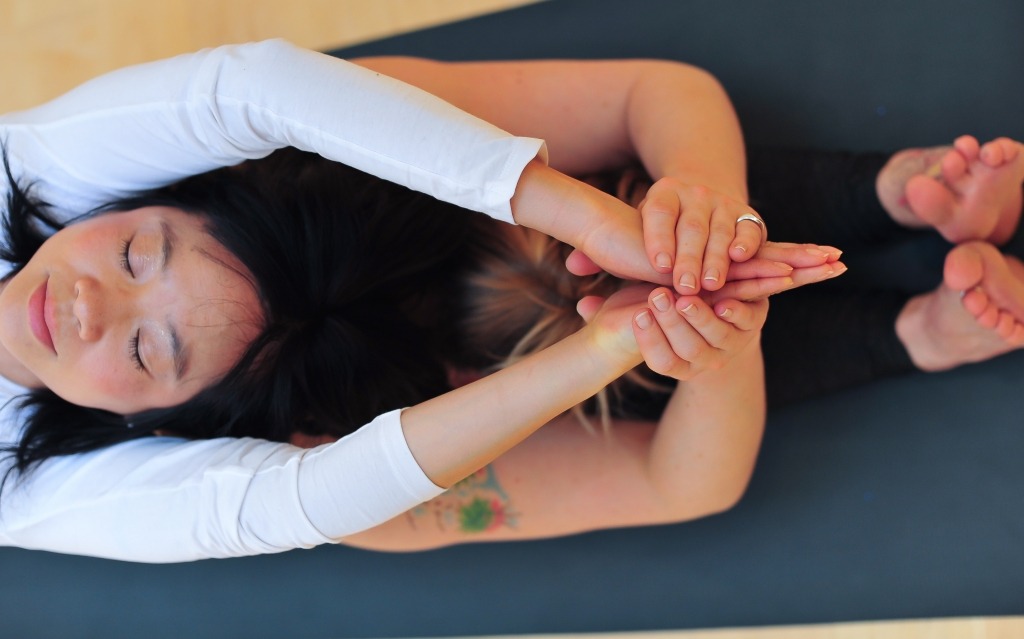 "We already heard rave reviews when we booked Nine Lives Yoga for our teambuilding session. It was great to get the team together especially after a long day of meetings to relax, stretch and get some endorphins going. Some of us had never tried yoga and Cat had us feeling comfortable throughout including giving special attention to our Mum to be! I came out feeling revived and rejuvenated and connected with my team. Great bonding idea for groups, I'd recommend it." Alexandra Lop, Shell.

Combining the wisdom of centuries of yoga, community of partner yoga, the science of anatomy and physiology, the power of NLP with the creativity of our team you have a powerful combination! Nine Lives Yoga teambuilding events offer a unique and fun package that your team will never forget.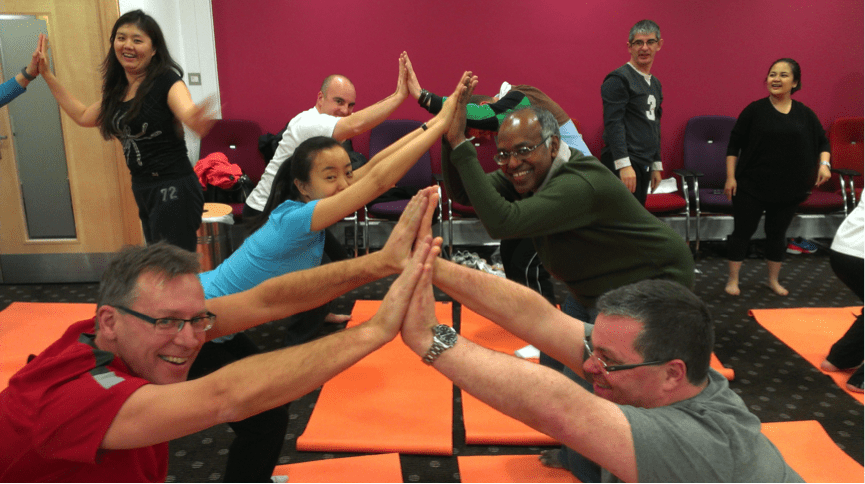 Contact the NLP team at or call 0844 057 0392 today!