The saying, "There's no such thing as failure, only feedback", is as true in Sports as it is in any NLP intervention. In fact in sports, NLP comes into its own!
"I've missed more than good shots in my career. I've lost almost 300 games. Twenty six times I have been trusted to take the game winning shot and missed. I've failed over and over again in my life-and that is why I succeed."

Michael Jordan
"Our greatest glory is not in never falling, but in rising every time we fall."

Confucius
The element of fear of losing can be a motivating factor. Lynford Christie, one of England's best athletes, used fear to drive him on. Yet far too many athletes just worry too much about failure, are afraid to make mistakes and fail. They mistakenly believe that the worst thing that could ever happen to them is to lose or mess up. And, of course, that's just what will happen as we mentioned in earlier articles.
"If there exists no possibility of failure, then victory is meaningless."

Robert H. Schuller
Failure is important to you taking your game to the next level because failure provides you with valuable feedback on what you didn't do well and therefore what you need to do differently next time. Without that feedback, you can never really improve. Failure is simply feedback.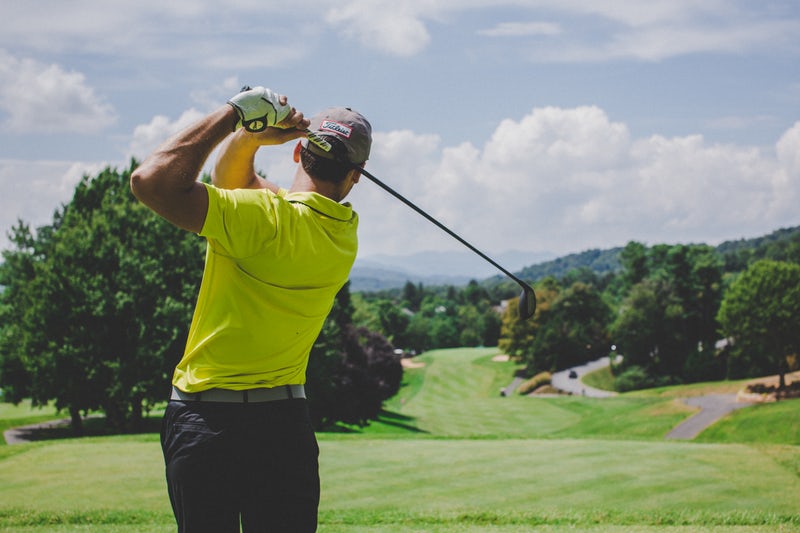 When a golfing friend of mine was getting annoyed at his driving, I asked if he wanted some advice (always good to ask first to save getting a shaft somewhere painful). When he concurred, I asked him what was in his head when he made the mistake. He answered that there was rage and upset (yes us men can throw the toys a long way). I gave him an option; look at the drive as feedback. As soon as the shot doesn't go the way you want it, float up in the air looking down and see the whole scene from that position. Also get any learnings that may be useful the next time. He still uses that technique today!
"If you don't allow yourself the space to make a mistake, you don't allow yourself the space to make anything"

Terry Elston
So allow yourself the space to experiment with what you used to call failure. In NLP & Sports, there is no such thing as failure, only feedback. If your goal is true then you will succeed; there's no doubt about that! Success is just about keeping a focus. That focus is always on the outcome. Even when you don't make it …..THIS TIME!
The presuppositions of success