Six Step Sales Strategy (MP3 Set)
Six Step Sales Strategy (MP3 Set)
On this MP3 set we show you six easy to learn steps that will guide you through a sales process to completion or close. You will always know where you are in the sales process and you will know when it's time to pitch or to close or even not to ask for a sale at all.
The whole aspect of selling is often misunderstood or misrepresented. Selling or Selje (from Norway) originally meant to serve.
The fact is that everybody is selling something, whether it's a product a concept, a story a song or themselves! I remember a story of a promoter running up to a celebrity and pleading with them that they could promote them better than anybody else on the planet, to which the celebrity turned around and asked, "Why don't you promote yourself better if you are so good?"
And that's the whole point. It doesn't matter if your product is fantastic or you know beyond doubt people will benefit from what you have to offer, if you can't follow some simple rules of engagement, then your pitch will be lost in the ether.
Most inexperienced sales people start to pitch even before they know anything about you. That's often annoying and even if you wanted to buy, you wouldn't buy from them! We start you with how to ask questions to get important information about your clients (or even prospective spouses) before you go into any kind of pitch or attempt at getting business. We show you how rapport is the keystone of any selling success and with rapport you can gain the time and space to find out everything you need to know to get a sale.
If I wanted to call this set anything else it probably would be "How to get out of the way and find out how your client wants to be sold to!!"
The audio tracks put together a lot of NLP techniques, including using metaprograms, values, rapport, presentation skills and others; although you do not have to know NLP to use them effectively.
Taken from a live training with Richard Flook and Terry Elston, they will guide you through the easy to learn steps with any examples to embed the messages across to you.
When I first started using this technique my closing ratio in sales went from about 60% conversion to 95%!!
Here's what one customer had to say about the six step sales and other purchases from NLP World.
I really enjoy your products and have done for some years.

Geoff Frewin

New Business Director, Frewin Design Consultancy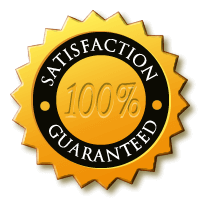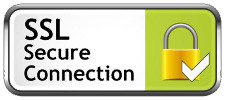 Our NLP World Product Guarantee!
NLP World promises that these products are an excellent training media platform to learn and digest the curriculum of NLP – plus valuable coaching tools that will enable you to perform to your potential.
Seven-day full money-back guarantee if the media is faulty (and can't be fixed) or you can't access the product for some reason.
If you find that it fails to deliver in any way, we will firstly help to resolve any issues you may be experiencing and, if that can't be done, we will give you your money back!
Please Email me, Terry Elston, at  for any more information you need before purchasing.
Remember that all of the videos can either be streamed or DOWNLOADED onto your own PC or Mac, therefore you can still access our high quality content, even if you have a poor internet connection.
We recommend you look at the trailers we have first to make sure you can play videos and look at the images.
Downloadable media content will be provided in a Zip file. Please ensure you have a Zip utility program, which is able to extract the content, and a media player for viewing the videos offline.
You can defer your course if the dates somehow do not fit as it come closer – but, if you wish to cancel a booking before the start – or the failure of conditions above, the following cancellation fees will be charged:
NLP Four or Seven Day Practitioner – £300
NLP Master Practitioner (whole or per module) – £300
NLP Trainers – £450 
Lost Certificate Replacement – £20 
If you have started the course and have to cancel, you can join another course at a later date with only an admin charge for room hire and teas/coffees. If you can not do that, you forfeit your full course fees.
NLP World uses the following 3rd party providers to ensure that transactions and payments are processed securely.