An ancient way of releasing old patterns from relationships, these tracks will give you a technique for completing with people.
Ho'oponopono means to make right. Essentially, it means to make it right with the ancestors, or to make right with the people with whom you have relationships. We believe that the original purpose of Ho'oponopono was to correct the wrongs that had occurred in someone's life including Hala (to miss the thing aimed for, or to err, to disobey) and Hewa (to go overboard or to do something to excess) which were illusions, and even 'Ino (to do harm, implying to do harm to someone with hate in mind), even if accidental.
This description is by no means a complete training in how to do Ho'oponopono. While appropriate to do for yourself, for yours and others safety, it should not be done with someone else without training.
For example, let's say your five-year-old grandson punched another five-year-old intentionally with hate in mind. If asked, then the one who was punched would forgive the other immediately, because it is inappropriate for anyone to carry guilt any longer than they had to, if it were not necessary.
We call this the Hawaiian Code of Forgiveness, and it's an important thought, because when we forgive others, who are we forgiving? Ourselves, of course.
If you are familiar with Neuro Linguistic Programming (NLP), there is a saying, "People are only doing the best they can with the resources they have available." If you've heard that before, it has to do with forgiveness. Think about it. As you do consider that you are included in "people."
In the Eastern traditions, too, there is a real tradition of being aligned with and cleaning up relations with the ancestors. In Japan, China, as well as the Hawaiian tradition, it is thought to be important to align and clean up any past problems that you've had in relationships, especially with relatives.
At the same time, perhaps there are family patterns you do not want. Certainly you have heard the saying, "We just don't do that in our family," or "That's the way it is in our family." What happens then, is that certain generational themes get passed along in families, like sadness or any number of different traits. Ho'oponopono will allow you to clean this up.
THEORY: We carry inside us as parts of the Unconscious Mind, all the significant people in our lives. (These parts of us often look very much like Carl Jung's archetypes.) Ho'oponopono makes it "all right" with them. The process of Ho'oponopono is to align with and clean up our genealogy as well as to clean up our relationships with other people in our lives.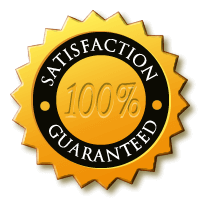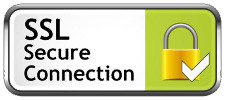 Our NLP World Product Guarantee!
NLP World promises that these products are an excellent training media platform to learn and digest the curriculum of NLP – plus valuable coaching tools that will enable you to perform to your potential.
Seven-day full money-back guarantee if the media is faulty (and can't be fixed) or you can't access the product for some reason.
If you find that it fails to deliver in any way, we will firstly help to resolve any issues you may be experiencing and, if that can't be done, we will give you your money back!
Please Email me, Terry Elston, at  for any more information you need before purchasing.
Remember that all of the videos can either be streamed or DOWNLOADED onto your own PC or Mac, therefore you can still access our high quality content, even if you have a poor internet connection.
We recommend you look at the trailers we have first to make sure you can play videos and look at the images.
Downloadable media content will be provided in a Zip file. Please ensure you have a Zip utility program, which is able to extract the content, and a media player for viewing the videos offline.
You can defer your course if the dates somehow do not fit as it come closer – but, if you wish to cancel a booking before the start – or the failure of conditions above, the following cancellation fees will be charged:
NLP Four or Seven Day Practitioner – £300
NLP Master Practitioner (whole or per module) – £300
NLP Trainers – £450 
Lost Certificate Replacement – £20 
If you have started the course and have to cancel, you can join another course at a later date with only an admin charge for room hire and teas/coffees. If you can not do that, you forfeit your full course fees.
NLP World uses the following 3rd party providers to ensure that transactions and payments are processed securely.