Supreme Relationships & Trance States (MP3 + Bonus)
Supreme Relationships & Trance States (MP3 + Bonus)
This MP3 set focuses on how to update your relationships and how to create a useful trance state (called the Hakalau).
What's on the first two MP3 tracks?
The first 2 MP3s show you how to enter the Hakalau (also called the learning state or peripheral vision).
This Hakalau comes from Hawaii, and is an incredible process to place yourself in a state where there are no negative emotions and you have complete awareness.
We have taught this to sportsmen where their results climb incredibly just from using this technique alone.
We teach kids in schools the process and see their results move upwards to the amazement of the teachers.
We teach this to martial arts teachers and students so they can perform perfectly with true form and without negative emotions blocking their skill.
In the Hakalau (or learning state) there is only pure awareness, there's no room for negative emotions or distractions. That means that whatever you are doing, you begin to do it 100%
Whether you are studying, giving a presentation, performing in any way or even driving a car, you now have the possibility of doing that task perfectly with no interruption from your normal semi or completely distracted mind.
On track two we show you how to utilise the Hakalau for practile issues like clearing out problems.
We will show you how to release a negative emotion or problem using the Hakalau, how to release old relationships and how to perceive relationships differently, completely reframing old patterns.
The Hakalau is one of the most powerful and easy to use techniques I have ever used; get into it now and see for yourself!
On the other tracks, we show you how to release negativity from your relationships.
It's true that even in good relationships, things tend to get sticky sometimes, just like when the washing up isn't done properly… or at all!
The ones you love most are sometimes the ones that you don't tell when there's a small piece of washing up not done. Over time it adds up and can be a block to your relationship.
As you already know, relationships are complex, layered processes in life that change like seasons. Even if you think you are good at communicating, every now and then you need to update yourself and the people you are with, what you are doing with them and where are you going.
It's pretty normal to get stuck somewhere in this process, so these MP3s allow you to clear out the past cupboards and be able to move on.
This doesn't mean you have to permanently lose relationships, simply that you will be able to renew them and clear out rubbish that gets in the way.
The whole MP3 set is an incredibly powerful series of techniques that you can use time and time again to renew your life and get you back into the present moment with yourself and others.
---
"The Hakalau has improved the way I run – what used to be deemed an arduous task to stay fit – is now a pleasure. In utilising this method of peripheral vision or third-eye, I am in full awareness of what is going on around me, able to cut out the distractions and tune into my body & mind for effortless motion".

Loreen de Graaf – South Africa.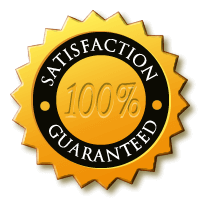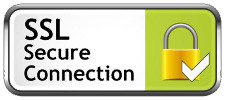 Our NLP World Product Guarantee!
NLP World promises that these products are an excellent training media platform to learn and digest the curriculum of NLP – plus valuable coaching tools that will enable you to perform to your potential.
Seven-day full money-back guarantee if the media is faulty (and can't be fixed) or you can't access the product for some reason.
If you find that it fails to deliver in any way, we will firstly help to resolve any issues you may be experiencing and, if that can't be done, we will give you your money back!
Please Email me, Terry Elston, at  for any more information you need before purchasing.
Remember that all of the videos can either be streamed or DOWNLOADED onto your own PC or Mac, therefore you can still access our high quality content, even if you have a poor internet connection.
We recommend you look at the trailers we have first to make sure you can play videos and look at the images.
Downloadable media content will be provided in a Zip file. Please ensure you have a Zip utility program, which is able to extract the content, and a media player for viewing the videos offline.
You can defer your course if the dates somehow do not fit as it come closer – but, if you wish to cancel a booking before the start – or the failure of conditions above, the following cancellation fees will be charged:
NLP Four or Seven Day Practitioner – £300
NLP Master Practitioner (whole or per module) – £300
NLP Trainers – £450 
Lost Certificate Replacement – £20 
If you have started the course and have to cancel, you can join another course at a later date with only an admin charge for room hire and teas/coffees. If you can not do that, you forfeit your full course fees.
NLP World uses the following 3rd party providers to ensure that transactions and payments are processed securely.