Here we have three new entries to the NLP family of NLP CD and NLP MP3 downloads. This week it's The Hakalau, Ho'oponopono and Interview Techniques with NLP.
Let's start with Hakalau: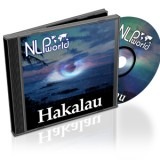 This technique is probably one of the most powerful i have ever come across to get you into the present tense! The trick with Hakalau (also called the learning state or peripheral vision) is that all of your awareness in on the outside and no rattling thoughts left inside to distract you.
Adam, one of our Trainers, used to play a lot of golf. One day he saw a guy, who normally plays off scratch (level par), playing quite badly with his pitching and putting. Adam had a chat with him and the guy confirmed that his short game had been off for a while now and his game had slipped. Adam showed him the process of Hakalau in about 5/6 minutes and how to use it in conjunction with his short game.
The golfer's short game suddenly improved back to the point it had been in the past!
This Hakalau comes from Hawaii, and is an incredible process to place yourself in a state where there are no negative emotions and you have complete awareness. Originally (as far as i know) Hakalau was used by martial artists to gain mind control hen they needed it most – being attacked by multiple assailants!
Let's look at Ho,oponopono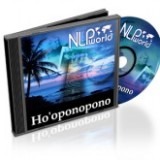 H,oponopono is an ancient way of clearing your past enabling you to have a 'clean' future. it works best on clearing and updating issues with people in your life – whether living or not.
Ho'oponopono means to make right. Essentially, it means to make it right with the ancestors, or to make right with the people with whom you have relationships. It is said that the original purpose of Ho'oponopono was to correct the wrongs that had occurred in someone's life including Hala (to miss the thing aimed for, or to err, to disobey) and Hewa (to go overboard or to do something to excess) which were illusions, and even 'Ino (to do harm, implying to do harm to someone with hate in mind), even if accidental.
I personally have used this technique with myself and many many workshops with fantastically powerful results. It is amazing that you can do so much work in your life, just by sitting in your seat and focusing on an area – yet that's where 21st century mind is going. And Buddha once said (attributed to) "We are what we think. All that we are arises with our thoughts.
With our thoughts we make the world".
NLP Meditation Techniques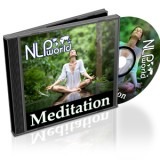 I developed this NLP Meditation Mp3 download for people who wanted consciously generated sounds that appeal to the unconscious mind. I have made this music that synchronises the two hemispheres of the brain and is entirely pleasurable to listen too!
Terry talks you through the first part to get you into a meditation state, then the music enables you to continue by yourself. The variations are just for if you wanted to put a version on a mobile phone or quick 'fix' on a train or bus.
If you want to visit our online NLP shop, there are different distinctions to choose from including trainers resources, short NLP MP3 tracks for IPhones, phones or devices, Hypnosis products, plus corporate NLP products that have easy applications to any company.