The all new NLP Master Practitioner 2017 program has been scheduled for this April, and we already have a great group attending.
Why do the Masters course with NLP World?
What's special about the NLP Master Practitioner training, is the level of autonomy each participant has. This is a much different feel to the practitioner, as we show you the law of least effort of how to cause change and use transformational thinking in your practise.
How is it different?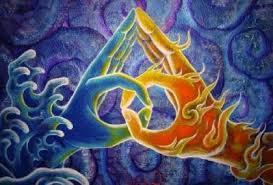 Because you already have a level of understanding in perceptions, rapport, sensory awareness, the conscious use of language and working with memories – we now simply apply some new presuppositions about change and working with the clients unconscious mind (and higher conscious mind), to get you into the new paradigm of Master thinking.
What's on the Masters Program?
Quantum Linguistics, an amazing way to cultivate your words and sentences into burning arrows of transformation!
Values, the cornerstone of any coaching and change work. How to elicit values and how to then clean up each one.
Presentation Skills – the NLP World style: You'll find it isn't about a slick greased back hair approach. It's more about who you are being and finding yourself able to project your energy, even without saying a word.
Modelling & Coaching: How to allow your client to find their own way, by guiding their process with the conscious use of language. What the excellent coaches do.
Meta-Medicine: NLP in Health and Healing. A truly memorable journey into cause and effect. How the body is a metaphor of our lives and reflects, even in disease, the inner world of our lives.
Time-Based Techniques. Continuing the process of accessing memories to free up our clients (and ourselves), creating a clean and fertile garden to plant new seeds in.
Hypnotherapy Master Practitioner with Clinical Hypnotherapy Certification: Your chance to gain a title of Clinical Hypnotherapist. You'll learn how to work with allergies, phobias, pain control and the elements of deep trance phenomenon.
Break-Through Sessions: In your own time outside the training room, a chance to perform with all the aspects of NLP Master Practitioner skills. Guided and supervised by the trainers.
NLP Master Practitioner Certification & Accreditation

Our NLP Master Practitioner Training course is a fully accredited programme, certified by the ANLP (UK) AIP (USA), ICR (International Coaches Register), CPD, Comensa and The Coaching Society. The course is an accelerated training, consisting of nine days in the training room, and another 2 days Break-Through sessions working one-to-one with a partner outside the training room in your own time.
Have a look here at the main web page: