Your NLP Practitioner Four Day Training Course –
We Believe the Best Four Day NLP Training in the World!
What you'll get on our Four Day NLP Practitioner Training is a course that will take you on the journey of a lifetime. You'll come back trained in the latest techniques of NLP (Neuro Linguistic Programming) along with NLP certification, accredited by the major recognised bodies in the world!
Even though the course is only four days, because of the nature of NLP and the way I run the trainings, they are very real sessions which most likely will draw some old subconscious patterns to the surface. So we ask you prepare yourself for an intimate and self-reflective journey. And we are here to take care of you – I just know that the more courses I run, the better they seem to get – and the more real!
What's different from the 7 day NLP Practitioner Course?
The four days are identical to the first four days of the seven day course, so you get the whole of the NLP curriculum with nothing left out.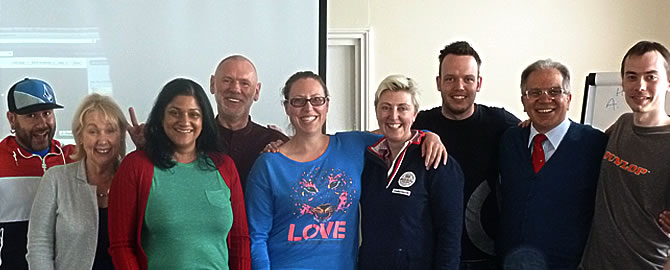 Our Four Day NLP Practitioner Training is your entry level, standard NLP course. We also run a Seven Day NLP Practitioner Training programme, which includes Hypnosis and Time Based Techniques Certification. You can also update your skills and gain accreditation in Hypnosis and Time Based Techniques at a later date. Have a look at our Booking Page for schedules and dates, or contact us for more information.
If you're interested in discovering more about what NLP can do for you, before you commit to a full course, why not have a look at our ABC of Abundant Living workshop?
What Can I Expect from the Four Day NLP Practitioner Training Course?
Four Day NLP Practitioner Training Course Outline
Our Four Day NLP Practitioner Training Course Study Materials
What's Included In The Four Day NLP Practitioner Course Fees?
Four Day & Seven Day NLP Practitioner Course: What's The Difference?
Four Day NLP Practitioner Training: Certification & Accreditation
Our Four Day NLP Practitioner Training Courses Guarantee!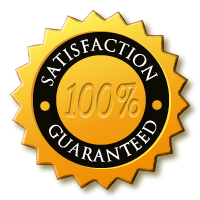 Although what we're doing is very different from other NLP Training companies, one thing is constant; ours is a very human training.
This approach is not found or taught in books or on too big, processed courses. Our dedicated team coupled with our limited size classrooms allow individuals to apply the material confidently and fully express themselves.

If you are unable to attend a training or if you have to cancel a course, you may transfer to a later programme or provide a substitute delegate at no charge. If we have to cancel a course, an alternative programme will be offered – or your money back minus the minimum administration costs.

To attend a course, you have to have successfully completed 100% the pre-course work supplied to you beforehand. There are 8 hours of MP3's to listen to and the test should take around 3 hours depending on your personal speed. Plus you will need to cater for revision of test with the assistants/trainers to get it to 100%. Please bear in mind that failure to allow enough time or the non-compliance with the initial test procedure can result in us asking you to attend another course or forfeiting your deposit if you choose not to.

If you wish to cancel a booking before the start – or the failure of conditions above, the following cancellation fees will be charged:

The ABC of Abundant Living workshop – £100
NLP 4 or 7 Day Practitioner – £400
NLP Master Practitioner (whole or per module) – £250


If you have started the course and have to cancel, you can join another course at a later date with only an admin charge for room hire and teas/coffees. If you can not do that, you forfeit your full course fees.


If you are not satisfied with the product, please return within 7 days and money will be refunded, minus any postage or other charges we have incurred.