NLP Course Schedule
Online NLP Course
Time Based Techniques
Clinical Hypnotherapy Training
Hypnosis Training
NLP Accreditation Bodies
Seven Day NLP Practitioner Course
The seven day option is the most popular. It is an intensive course, where you will be asked to relinquish control of learning and developing to your deeper mind. That can be a huge leap for some people, so make sure you are ready for such a journey of self-development.
The full cost of the Seven Day NLP Practitioner Training starts at £870 for the first eight people, then £970, and progressively increases until it reaches £2070. Basic message is, if you are thinking about it, get in touch to answer your questions, then book!
On your fully accredited NLP Practitioner training course, we show you the 'How' of how to discover and manage your abilities to get success and results, using the attributes you already have; mentally, emotionally and physically.
Our NLP Practitioner Certification training will enable you to use NLP techniques in business, coaching, therapy and in health to help create the results you want in life.
You do not need any previous experience in NLP before you come to the training. Everything is taught from the pre-study materials and the seven day course itself. The course itself is self-reflective and can be quite intense, therefore we ask you to prepare yourself well, take on the pre-course online program and allow yourself the honour of letting your subconscious patterns arise and be ok with that during the time with us. It is a safe space but if you want a course that you can just hide in, this probably isn't it!
In spite of my initial reservations concerning the relevance of NLP techniques to the wider business environment, this programme provided me with exposure to a range of powerful approaches that I have since successfully applied back in the workplace. I would recommend this programme to individuals seeking an opportunity to link their professional and personal development objectives. An excellent course.
Deputy Director
Department of Health
We do run a one day NLP based course course called The ABC of Abundant Living Workshop, as well as a Four Day NLP Practitioner Training Course.
What Can I Expect from our NLP Practitioner Training Course?
NLP Practitioner Training Course Outline
Our NLP Practitioner Training Course Study Materials
What's Included In The NLP Practitioner Course Fees?
NLP Practitioner Training: Certification & Accreditation
Testimonial: Timara Swales
Our NLP Practitioner Training Courses Guarantee!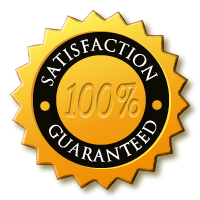 Although what we're doing is very different from other NLP Training companies, one thing is constant; our's is a very human training.
This approach is not found or taught in books or on too big, processed courses. Our dedicated team coupled with our limited size classrooms allow individuals to apply the material confidently and fully express themselves.
Refund Policy
If you are unable to attend a training or if you have to cancel a course, you may transfer to a later programme or provide a substitute delegate you can join another course at a later date with only an admin charge for room hire and teas/coffees. If we have to cancel a course, an alternative programme will be offered – or your money back minus the minimum administration costs.
To attend a course, you have to have successfully completed 100% the pre-course work supplied to you one week before the start date of your course. There are about 13 hours of media to listen to and the test should take around 2/3 hours depending on your personal speed. Plus you will need to cater for revision of test with the assistants/trainers to get it to 100%. Please bear in mind that failure to allow enough time or the non-compliance with the initial test procedure can result in us asking you to attend another course or forfeiting your deposit if you choose not to.
If you wish to cancel a booking before the start – or the failure of conditions above, the following cancellation deposit fees will be charged (see below for whole course fees):
The ABC of Abundant Living workshop – £100
NLP 4 or 7 Day Practitioner – £300 (or full price within one month of start date)
NLP Master Practitioner (whole or per module) – £300 (or full price within one month of start date)
If you have started the course and have to cancel, you can join another course at a later date with only an admin charge for room hire and teas/coffees. If you can not do that, you forfeit your full course fees.
If you are not satisfied with the product, please return within 7 days and money will be refunded, minus any postage or other charges we have incurred.