Seven Day NLP Practitioner Course
The seven day option is the most popular. It is an intensive course, where you will be asked to relinquish control of learning and developing to your deeper mind. That can be a huge leap for some people, so make sure you are ready for such a journey of self-development.
The full cost of the Seven Day NLP Practitioner Training starts at £970 for the first eight people, then £1070, and progressively increases until it reaches £2070. Basic message is, if you are thinking about it, get in touch to answer your questions, then book!
On your fully accredited NLP Practitioner training course, we show you the 'How' of how to discover and manage your abilities to get success and results, using the attributes you already have; mentally, emotionally and physically.
Our NLP Practitioner Certification training will enable you to use NLP techniques in business, coaching, therapy and in health to help create the results you want in life.
You do not need any previous experience in NLP before you come to the training. Everything is taught from the pre-study materials and the seven day course itself. The course itself is self-reflective and can be quite intense, therefore we ask you to prepare yourself well, take on the pre-course online program and allow yourself the honour of letting your subconscious patterns arise and be ok with that during the time with us. It is a safe space but if you want a course that you can just hide in, this probably isn't it!
I loved the hypnosis part of the course. For a start, I hadn't expected to laugh quite so much or for so long, and had also not realized that hypnosis would go so far beyond my expectations.
IT Business Consultant
Surrey
We do run a one day NLP based course course called The ABC of Abundant Living Workshop, as well as a Four Day NLP Practitioner Training Course.
What Can I Expect from our NLP Practitioner Training Course?
All our Seven Day NLP Practitioner Training Courses are run over a straight week period.
They have an interactive and informal structure which includes: Instruction, demonstration, discussion and the chance to practice techniques in a supportive and trusting environment.
The course is split into three components, which has been designed to provide a structured and comprehensible learning platform.
These are:
We also work with small group sizes. Our training's are limited to 24 people. This means that you will always receive personal attention from the trainer(s). You will also be closely monitored and supervised throughout the training. We have 1 assistant to every 3/4 participants, increasing your contact to the materials and concepts being put before you.
Our programme is designed to develop both your personal and professional life. NLP is becoming increasing known for its many change techniques, and features in many other types of leadership, coaching and communications training.
To ensure you benefit from the highest quality training appropriate to your learning style, you will receive:
Quality media pre-course online training.
7 days Live training.
Assessment, Certification and Resources for the future.
First Class Demonstrations.
Individual Coaching & Support.
Question & Answer Sessions.
Skill Building Exercises.
After-course connection including FB group.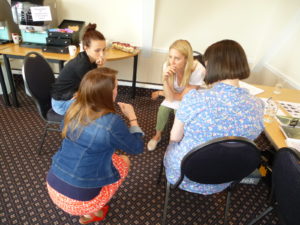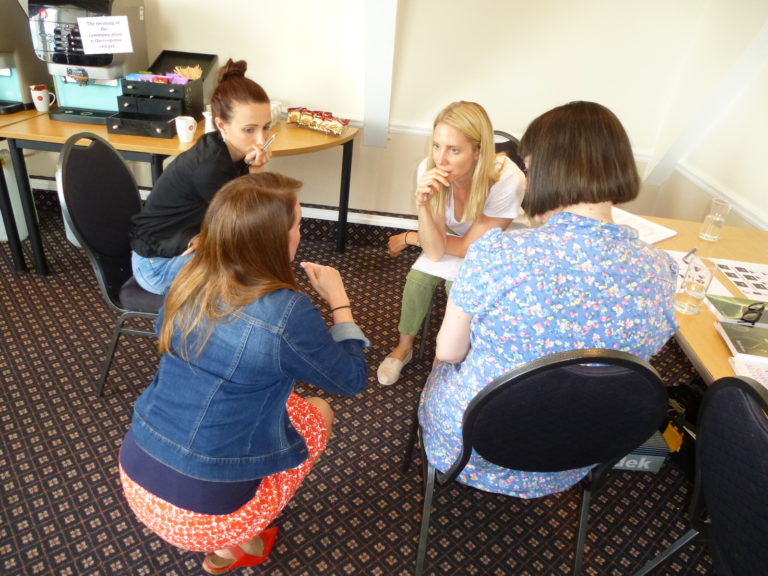 You get excellent assistance from quality NLP Coaches, mentors and trainers.
You don't get this on oversized trainings with poor management. NLP is an art and science that needs proper care and attention. NLP World strives to have one assistant for at least every four people in the room, sometimes three.
"Learning can be fun!"
NLP Practitioner Training Course Outline
Click this link for more specific content = https://nlpworld.co.uk/nlp-practitioner-course/nlp-practitioner-course-information/

Throughout the duration of the course you will learn:
How to work with memories, specifically targeting the ones that can hold you back in life.
The clean and conscious use of language.
The history and birth of language.
The techniques of transformational language. Milton Model, Meta Model and more
How to set effective value-driven goals both personally and professionally.
How to take charge of your own life, having physical and mental alignment to become confident in everything you do.
To adapt to different thinking and learning styles, and experience different perspectives. We use perceptual positions and other methods.
Create and manage your own emotional states to gain high performance.
Learn how to manage stress, sustain high performance states and a greater sense of well being.
You can find out more on our NLP Practitioner Training Course Information page.
Our NLP Practitioner Training Course Study Materials
Before coming to your 7 day NLP Practitioner training you will be sent your pre-course study materials. These include an MP3 Audio set; a set of videos recording showing us demonstrating the techniques you want to learn, plus your NLP Practitioner Training manual.
Our 7 Day NLP Practitioner Training Pre-Course study materials will be supplied in a variety of formats. Online, USB or dropbox:
an online pre-course program (preferred and first choice)
a USB stick & NLP Practitioner Training Manual.
via a shared DropBox folder (if nothing else works!).
These pre-course study materials are the secret to enabling you to accelerate your learning. They provide the foundation to help you embed the key concepts and ideas, even before you get to the training room.
Prior to attending the course we will issue you with an open book written test. This open book test allows us to see the areas where we can help you improve your understanding of the pre-study material. It also helps you ensure that you have grasped the main NLP concepts. During the training, you will be able to embed the theory even deeper, and focus more on developing your practical skills, rather than just being able to read scripts!
The successful completion of the pre-course work enable passage to the training. Failure to complete this (in the time we allot you to complete it) or not attending to the instruction properly may result in us asking you to attend a later course.
What's Included In The NLP Practitioner Course Fees?
Our seven and four day courses are limited to 24 people. You will get plenty of personal assistance from the trainer(s) and learn in a totally supportive and fun environment.
EXTRA BENEFITS FOR OUR NLP PRACTITIONER TRAINING COURSE DELEGATES
Pre & Post Course Support (via Skype, Telephone & Email).
Access to Attend Courses Again for an Administration Fee, and Refresh Your Learning.
An opportunity to assist on future course and work with the trainers
Special Discounted Training Packages (when booking more than 1 course).
NLP Practitioner Training: Certification & Accreditation
What Certification Will I Receive on Completion of the NLP Training Course?
We are accredited by the ANLP (Association of NLP, UK) and also AIP (Association for Integrative Psychology, USA) which are internationally independent recognised certification bodies to ourselves. In other words, your certification is valid worldwide as these respected organisation are the hub of the world's licensing accreditations. As Terry Elston is a Registered CPD Presenter, the skills you develop on our NLP Practitioner Training course can also count towards the hours of your Continuing Professional Development (CPD) records.
On completion of the course you will be awarded with certifications which represent your record of commitment; a professional accreditation, outlining the time and effort you have invested in your personal development.
The certifications on this training are fully recognised NLP (and Hypnosis) qualifications, matching and adhering to international standards as a Practitioner in the following areas:
Hypnotherapy Practitioner, accredited by AIP
Time Based Techniques accredited by John Overdurf (Diploma)
You will also receive three months membership to ANLP (Association of Neuro Linguistic Programming), with your own webpage listing, when you complete your NLP Practitioner Training course. The fee for this is £20.
Where do we train from?
Mostly Brighton UK plus Cape Town South Africa
In the UK, we will be running the NLP Practitioner Training (mostly) at The Mercure Hotel in Brighton. (Please note the October course will be at the Hilton Hotel.) The Hotel is a fantastic venue, near to the i360 and across the road from the beach! The training room (Mercure) looks over the beach and is bright and airy. We are in the heart of Brighton with amazing cafes, restaurants and the famous lanes for shopping in the evenings. Brighton is just one hour on a train from London and 30 minutes from London Gatwick airport.
Testimonial: Timara Swales
Our NLP Practitioner Training Courses Guarantee!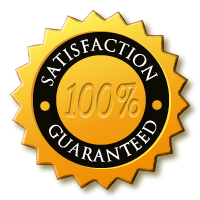 Although what we're doing is very different from other NLP Training companies, one thing is constant; our's is a very human training.
This approach is not found or taught in books or on too big, processed courses. Our dedicated team coupled with our limited size classrooms allow individuals to apply the material confidently and fully express themselves.
Refund Policy
If you are unable to attend a training or if you have to cancel a course, you may transfer to a later programme or provide a substitute delegate you can join another course at a later date with only an admin charge for room hire and teas/coffees. If we have to cancel a course, an alternative programme will be offered – or your money back minus the minimum administration costs.
To attend a course, you have to have successfully completed 100% the pre-course work supplied to you one week before the start date of your course. There are about 13 hours of media to listen to and the test should take around 2/3 hours depending on your personal speed. Plus you will need to cater for revision of test with the assistants/trainers to get it to 100%. Please bear in mind that failure to allow enough time or the non-compliance with the initial test procedure can result in us asking you to attend another course or forfeiting your deposit if you choose not to.
If you wish to cancel a booking before the start – or the failure of conditions above, the following cancellation deposit fees will be charged (see below for whole course fees):
The ABC of Abundant Living workshop – £100
NLP 4 or 7 Day Practitioner – £300 (or full price within one month of start date)
NLP Master Practitioner (whole or per module) – £300 (or full price within one month of start date)
If you have started the course and have to cancel, you can join another course at a later date with only an admin charge for room hire and teas/coffees. If you can not do that, you forfeit your full course fees.
If you are not satisfied with the product, please return within 7 days and money will be refunded, minus any postage or other charges we have incurred.