The new Online NLP Presentation Skills course is the best of our live trainings, brought to you via professionally filmed media.
This Online Presentation Skills course has been taken from a recent NLP Master Practitioner course, bringing you up to date material. Terry Elston is the presenter (AIP, ANLP, CPD Presenter, Comensa, The Coaching Society, Trainer of NLP, Trainer of Hypnosis), so expect the structure and process of the media package to be excellent.
What's in the package?
Using The Now State for Presenting
Presenting With Ultimate Energy!
Amazing Energy Exercises
The Four-Mat System
How to be a Bullet Proof Presenter
The End Product – a live demonstration of presenting
Every section has live video including live demonstrations and exercises. Not just theory, it's live Online Presentation Skills, filmed professionally with live clients!
Below is an example of how to think about presenting:
Testimonials for our online training:
"I am a Lawyer with a Master's Degree in Human rights Law; but I can say that in all my years of study and attending courses, I have not yet come across any training that I can apply to my life positively from day one like the NLP World Training. I would recommend NLP World to anyone wanting to make positive changes in their lives."

E.O.
"I just finished my online NLP course and would like to say thank you I really enjoyed it and it has made up my mind to go ahead and start a new career. Just need to work out when I can come to the live training."

Susan Livingstone
You will learn more about how to be natural in front of the room than ever before. This is not one of those amped up rah rah courses that pretend you are Anthony Robbins. This is how to be YOU in front of the room, no matter what is happening around you.
Public speaking is one of the biggest fear of people around the world. You need to know what to do to interest your audience whilst still feeling ok about yourself. How to create rapport with the hardest groups, how to be bullet proof – all whilst still being yourself and not having to pretend.
You'll see a whole group of people performing well even under stressful situations. All the people involved in the training are everyday delegates, who attended an NLP Master Practitioner Presentation skills course.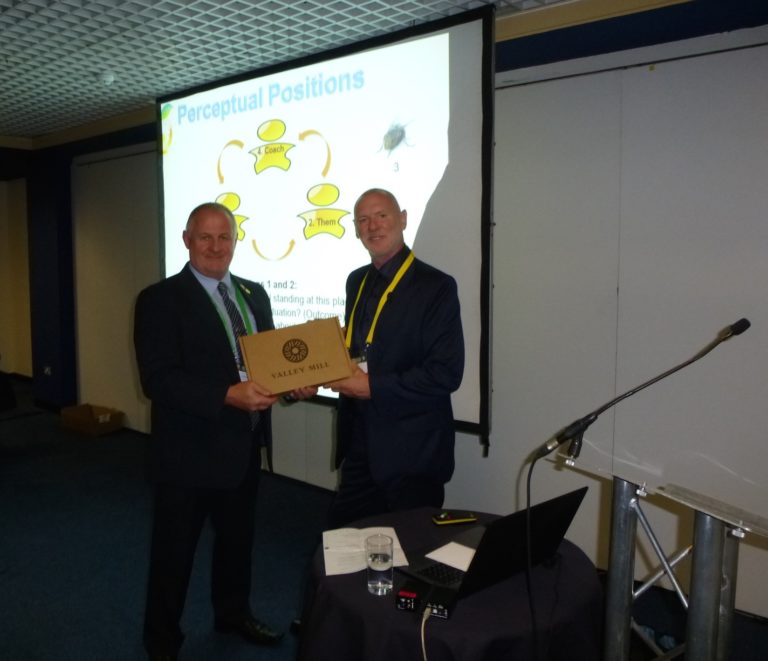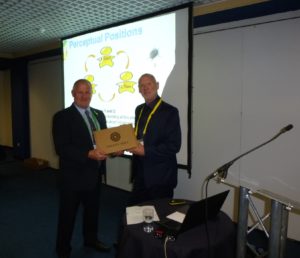 The tricks to performing well when running meetings, giving lectures, being a keynote speaker is about your ability to be present to yourself and your audience. Being true to NLP and my style of training NLP, I show you the 'how' of being present. It isn't psychological and it isn't emotional – it is technical and easier than you may think.
Have a look at the landing page here and then decide whether you want a real look at what makes a presenter excellent or you want the world wide wrestling version….
Click here to visit your Online Presentation Skills landing page
Click here for the booking page. Right now we have the introductory price of just £69.99!!