I got a client by referral recently who came to me wanting to relive himself of an extreme phobia of travelling (in car, train and plane) and in meetings. The situation had got so bad that his whole business and personal life were in jeopardy. What I also found out was that he had to take medication just to function fairly normally.
What would your strategy be in this case?
Firstly, you need to be very careful before taking on a client who is on mediation of any kind. That's not because of any psychological reason, it's simply a neurological reason as the system may not work so well if blockers are in place. The blockers may also block your good work!
How do you know if you can take the client on?
My rational for taking a client with medication on is, firstly, do I feel I can get a result (intuition, deduction). Then, If I do feel like I can get a result (sometimes i will 'push' the client by telling them they have to be responsible for the result – and hear what comes back), give them an ordeal.
What is an ordeal?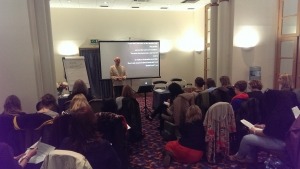 An ordeal can be charging sufficient money that your client has to prove they want the result enough to pay it. Or it maybe something outside of their comfort zone that proves they will be successful. A friend of mine planted a desert rose a few miles out into the desert in Egypt to get a Bedouin tribe to prove their commitment to a project by having to water it every day to keep it alive for a period of time.
Once your clients commitment has been established, you have to be willing to back up your work thoroughly. With my latest client, I did fantastic work with him, showed him how to access powerful states and cleaned up the memories which lead him into the place he was now.
Yet, even with all that good work, I knew there was a chance that the medication could block some of the neurological changes I had made (or was making). So I checked in next day and the day after that as well. At one point the whole thing 'failed' and he relapsed into the previous anxiety phobic state.
What we worked out was that he tried to come off the medication too quickly and we made a new strategy to reduce the dosage slowly (in conjunction with his doctor). I backed up some of the work again, cleared up any limiting beliefs and the boat became stable and seaworthy. His garden was cleared and this time, the changes seem to be holding. His belief is back and now we are just working on fine tuning his success day by day.
That's why you really need to qualify your clients initially (otherwise they would ab-react to you and blame you for no result) and you need to charge sufficient money to be feel comfortable backing up the work and spending time afterwards fine tuning.