The Online NLP Master Practitioner Course is a complete, video based training program designed to teach you everything you need to know, to become a highly effective Master Practitioner of NLP and excellent NLP Coach.
This is one of the ONLY online NLP Master Practitioner course that gives you ACCESS TO NLP TRAINERS for feedback or questions. The trainers are on site pretty much 24/7 to guide you, talk to you and assist with your NLP journey.
What will I learn on the Online NLP Master Practitioner Training Course?
Click on the tabs below to get the complete details of what you can expect from this in-depth training course.
NOW ONLY £399 (£499)
Each of these sections have live video with live demonstrations and exercises. This is not just theory, it's the real Masters program filmed professionally with live clients!
What will you be listening to on your Online NLP Master Practitioner Training Course?
Listen to some of there people who took part in this amazing experience!
Building on the foundation of skills you've acquired from the Seven Day NLP Practitioner Training Course, our Online NLP Master Practitioner training will take your skills to a higher level!
More testimonials for our online training:
"I am a Lawyer with a Master's Degree in Human rights Law; but I can say that in all my years of study and attending courses, I have not yet come across any training that I can apply to my life positively from day one like the NLP World Training. I would recommend NLP World to anyone wanting to make positive changes in their lives."

Emma Ojehomon
"The new online program is amazing. The visual covering all the programe makes the training easier for me as my primary rep is visual. The notes that pops up between the live demonstration are like an elevator for success instead of taking the stairs and waiting for a time for each practitionner to figure it out by himself. watching you work with clients is a great way to know how is like working with nlp with clients compared to learning the theories only. And the detailed pdf for each module are a good way to keep the learning in mind. Overall this new training is an advanced version of the one before and it gives what others online programs don't!"

Imad Bou Saba
"I just finished my online NLP course and would like to say thank you I really enjoyed it and it has made up my mind to go ahead and start a new career. Just need to work out when I can come to the live meeting."

Susan Livingstone
Note since this testimonial, Susan has signed up for the live NLP training.
Master NLP techniques are highly valuable and immediately applicable skills in areas such as business, therapy, coaching, leadership, marketing and healthcare. The Online NLP Master Practitioner course is taking what you learned from your online NLP Practitioner and boosting you into a whole new paradigm of thinking and application of the NLP toolbox.
NOW ONLY £399 (£499)
The Online Master Practitioner NLP training course is a great fit if you are someone who's looking for advanced skills and techniques that you can immediately apply to your personal life and at work to create positive changes.
We recommend you take the Practitioner Online training before jumping into the Masters, not because the Masters would be beyond you, yet the Online NLP Practitioners in an amazing course with different skill sets to learn and an amazing philosophical background to embed first.
If you are looking for a complete Online NLP Master Practitioner training course then this is a great place to continue. By graduating from the Online NLP Training course and Online NLP Master Practitioner Training course, you will also be eligible to enrol into a live training and you have already completed your pre-course assignment!
What's included in the course?
The Online NLP Master Practitioner Training course is a completely online Video/film based training program accessed through our private membership area. You can gain the certification of NLP Master Diploma or NLP Coach.
Each section is downloadable so you don't have to worry about streaming.
Instead of having to wait for anything to arrive in the post, you'll immediately have lifelong access to all of the online material including;
Six Modules (over 50 videos) of highly specific, great quality visual and actionable NLP training.
As far as we know the ONLY online course (not just an online introduction) to show you Clinical Hypnotherapy and how it works.
Professionally filmed (AVT Connect), amazing quality live training videos to aid your understanding of the modules.
Downloadable Coaching Forms, including coaching agreements, session questions, booking spreadsheets, client register and much more
The Full NLP World Online NLP Master Practitioner Manual in PDF format
Integrated questions in each module to test and deepen your understanding and own personal development.
Access to your NLP Trainer for questions or clarification
---
Is this a full NLP Practitioner Training program?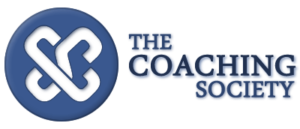 All of the material covered in this Online NLP Master Training Program is included as the pre-study material for a
live NLP Master Practitioner Training program
. This online course by itself is NOT a
full NLP Master Practitioner certification program
but it is a fully certified NLP Master Diploma. If you also take the live training, it allows you the title "NLP Coach" recognised by The Coaches Register, The Coaching Society, Comensa (South Africa) and CPD. The cost for a Master Diploma used to be an extra £69.99 – and is now INCLUDED FREE in the price!! For the full NLP Coach certification it is an extra £169.99 (and you have to have taken a live NLP Training, (endorsed by NLP World and ICR).
---
You will be joining these NLP World Master Practitioner Graduates who you will see, hear and be with during your Online Experience!
Our Online NLP Master Practitioner Course Guarantee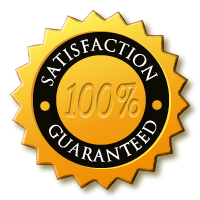 Guarantee: I promise that this course is an excellent online training facility to learn and digest the curriculum of NLP plus valuable coaching tools that will enable you to perform to your potential. If you find that it fails in any way, I will firstly fix any issues and if that can't be done I will give you your money back! Remember that all the videos can be DOWNLOADED onto your own PC or Mac, therefore you do not have to worry about poor streaming from your internet connection.
NLP World – Taking the Online NLP Education by Storm
Terms and conditions: Seven day full money back guarantee if the program is faulty (and can't be fixed) or you can't access the videos from where you are. We recommend you look at the trailers we have first to make sure you can play videos and look at the images. Email me, Terry Elston, at terryelston@nlpworld.co.uk for any more information you need before booking.
NOW ONLY £399 (£489)