This relaxed childbirth audio-music recording was developed after many women wanted something they could listen to time and time again, to embed and realise their relationship with having as pain-free and relaxed childbirth as possible. Recorded by Terry Elston, this recording is designed to motivate and bring feelings and pictures of a perfect childbirth, even in your sleep!
The experience of childbirth is such an amazing possibility that I developed an hypnotic induction for a friend of mine many years back. Her birthing was a good one, which inspired me to write an MP3 version for all types of childbirth.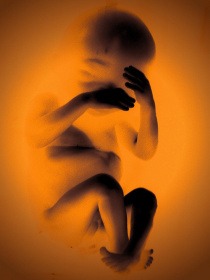 My style of recording brings the listener into the story, relaxes the mind at the deepest level and then gives you strong suggestions to the direction of the best outcomes for you as an expectant mother.
The messages are always with options, so you feel like you are in control at all times. And a strong emphasis on beauty and fantastic ambience always, so you experience yourself on a wonderful journey.
Whether you are expecting to have your child with a water birth, a home birth, a hospital birth or any other kind of birthing procedure, this MP3 recording will give you what you want. That's in terms of pain, visioning and controlling your perceptions of feeling.
Here is an extract:
…and as they recede, you notice how the sand is washed away from tiny coloured pebbles, glinting like jewels in the sun… the smell of the ocean, the sunlight on the waves, the sound of the water hissing over the sand… all these things seem to create a sense of timelessness for some unknown reason… and you find yourself a comfortable position, a grassy hollow maybe, to just sit and gaze out across the rolling depths to the horizon… trickling warm, golden sand idly through your fingers… there's a faint haze which makes it difficult for you to see exactly where the sky stops and the ocean starts… and as you try to fathom it out, you see a small white cloud appear from somewhere near the horizon… it comes towards the island quite quickly, growing larger as it approaches, until it's immediately overhead… the largest, fluffiest, whitest cloud you can ever remember…

And you somehow know, just by instinct, that you can let all your worries, all your cares, all your fears, or pain and just drift up towards this large white cloud… you can actually see them drifting away from you in a long slow spiral… like… swirling leaves on an autumn day – just spiralling away from you towards this large white cloud… the cloud absorbs all your worries and sharp feelings into itself, swallowing up all your fears and anxieties and becoming steadily darker all the time, until, just as it reaches its darkest,
….
The whole recording is 52 minutes long so there is much more beautiful language to steer you towards the shores of a very conscious birthing. What better present for you and baby?
Here's what Sarah Lundie had to say after her hypnobirth experience:
For me, the hypnosis I had done beforehand with Terry really paid off in terms of being able to trust my body to do a good job in labour. Even though I didn't know how to trust it – I just found I thought I could. This meant I wasn't scared by the awesome power of the process – I was able to let it flow. The best I can describe it is it was like being on a boat being swept along a powerful river and not trying to fight my way back upstream. Sarah Lundie, Herbalife Skin Specialist
To purchase this item on relaxed childbirth, please click here: Relaxed Childbirth MP3